The parliament of Singapore has approved legislation abolishing mandatory death sentences in some drug trafficking cases. The action came last Wednesday, according to a press release from the Singapore Attorney-General's Chambers.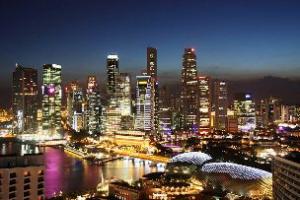 Under the reform, judges will be able to commute some death sentences to sentences of life in prison. Before, judges were forced to impose the death penalty on persons trafficking drugs above certain specified quantities.
The reform will allow judges to avoid imposing the death penalty only if specified conditions are met. Those conditions are if the defendant was no more than a drug courier
and
prosecutors certify that he "has substantively assisted the Central Narcotics Bureau to disrupt drug trafficking activities within or outside Singapore,
or
the accused proves that he was suffering from such abnormality of mind that it substantially impaired his mental responsibility for committing the offense."
While human rights groups have called for the abolition of the death penalty in Singapore, the government there has called it a deterrent to serious crime. According to
Harm Reduction International's
2010 report,
The Death Penalty for Drug Offenses
, Singapore is one of the states with a "high commitment" to the death penalty for drug offenses, meaning not only does it have the death penalty on the books, but it uses it. Other countries with a "high commitment" to the death penalty for drug offenses are China, Iran, Saudi Arabia, Malaysia and Vietnam.
The Attorney-General's Chamber, which oversees all criminal prosecutions in the East Asian city-state, said that 34 people are currently on death row for either murder or drug offenses, although it didn't specify how many were from which category. All of those on death row can now appeal their sentences, the prosecutor's office said.