Two polls released last week show support for marijuana legalization hovering just under the 50% mark, with the American public split almost evenly on the issue. Both polls showed that support for marijuana legalization continues to trend upward.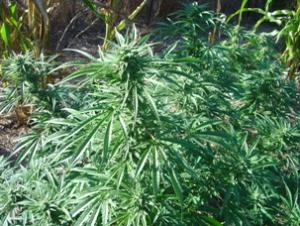 A
Rasmussen Reports poll
released Monday had 45% in support, 45% opposed, and 10% undecided, while a
Washington Post/ABC News poll
released Wednesday had 48% in support, 50% opposed, and 2% undecided. The support figure in the latter poll rose one point to 49% when only registered voters were polled.
The polls come a week after two US states passed initiatives legalizing marijuana. Amendment 64 in Colorado and Initiative 502 in Washington both won with 55% of the vote. National polls have consistently show higher support for legalization in the West than in other regions of the country.
The Rasmussen poll showed support for legalization up five points since the firm last asked the question in 2009. It also found that 60% of respondents thought marijuana legalization was best left to the states, with only 27% saying the federal government should decide. And it found that fewer than out of ten (7%) think the US is "winning" the war on drugs, with 83% don't.
Both polls showed plurality support for marijuana legalization among all age groups except seniors. And both polls showed that the gender gap remains intact. Support for legalization was higher among men than women by 12 points in the Rasmussen poll and nine points in the Washington Post/ABC News poll.
The Rasmussen poll surveyed 1,000 adults nationwide on November 9 and 10 and has a margin of error of +/-3%. The Washington Post/ABC News poll surveyed 1,023 adults nationwide between November 7 and 11 and has a margin of error of +/-3.5%.