A tweaked out former Oklahoma police chief cops a plea, a Mississippi cop admits to running interference for supposed drug traffickers, and a Louisiana narc goes to prison for stealing guns and money. Let's get to it: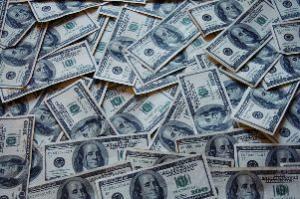 In Jackson, Mississippi,
a former Jackson police officer pleaded guilty last Wednesday
to charges he accepted bribes to protect drug shipments. Anthony Payne is one of three officers charged in the case; the other two have already pleaded guilty. They made the fatal error of mistaking an FBI undercover agent for a drug dealer and fell for his sting. Payne pleaded guilty to one count of bribery and faces up to 10 years in prison when sentenced in January.
In Valley Brook, Oklahoma, the former Valley Brook police chief pleaded guilty last Friday to meth possession. Former Chief Melvin Fisher Jr. was arrested in September 2011 when police found cocaine and marijuana in his car during a traffic stop. He was originally charged with drug trafficking, possession of a controlled drug with intent to distribute cocaine, possession of a controlled drug with intent to distribute marijuana and possession of drug paraphernalia, but ended up copping to the single count of meth possession. He was given a 10-year suspended sentence.

In Baton Rouge, Louisiana, a former Baton Rouge narcotics officer was sentenced last Friday to two years in state prison for stealing three shotguns and more than $27,000 in cash that was to be used as evidence in drug cases. Michael Thompson, 29, must also repay the stolen cash. He copped to one count of felony theft for repeated thefts between September 2010 and April 2011.The thefts were discovered when an upcoming narcotics case was being prepared for trial and investigators noticed money to be used as evidence was missing. Thompson was the narcotics officer assigned to that case. Prosecutors said some drug cases have had to be dismissed because the evidence was missing. Thompson said he was strung out on pain pills when he committed the thefts.