All eyes may have been on the election last week, but the battles over medical marijuana didn't go away. Here are the highlights from the past few days. Let's get to it: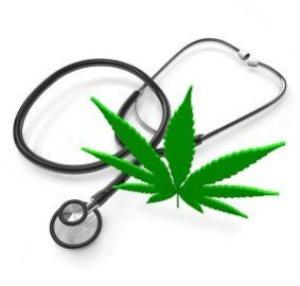 Arizona
Last Friday,
state officials reported that 24 doctors were responsible for 75% of patient certifications
in the state. The Arizona Department of Health Services said 475 doctors certified nearly 29,000 patients in that period, but that only a couple of dozen doctors were responsible for the vast majority of recommendations, raising questions about whether they were acting in patients' best interests. "A physician that is writing 1,000 to 1,500 certifications each year is not acting in his patients' best interests," said Health Services Director Will Humble, adding that he suspects such doctors are more likely to cut corners or be in it for the money.
California
Last Monday,
the Corte Madera city council voted to continue its ban on new dispensaries
. The council renewed the moratorium, cited the current conflict between state and federal laws. But an existing dispensary, Marin Holistic Solutions, will be allowed to continue to operate until at least July 2014, when its business license expires.
Last Tuesday,
three Northern California communities voted to impose or maintain restrictions on medical marijuana production
. In the Humboldt County town of Arcata, 69% of voters ensured easy passage of a utility tax aimed at households growing marijuana indoors. In the Siskiyou County town of Dunsmuir, medical marijuana advocates' attempt to roll back broad restrictions placed on medical marijuana grows last year failed with 47% of the vote. In Palo Alto, meanwhile, an attempt to overturn a ban on medical marijuana dispensaries and allow up to three of them was defeated by 62% of voters.
Also last Tuesday,
Long Beach police continued their raids on dispensaries
. Working with county and state authorities, Long Beach cops have hit seven dispensaries in the past few days, including two last Tuesday and one the following day. At least 25 people have been arrested and an unknown quantity of cash and medicine seized. The enforcement is a joint effort by the Long Beach Police Department, the California Franchise Tax Board and the Los Angeles County District Attorney's Office. More raids are likely unless the remaining dispensaries in the city shut down on their own, officials said.
Last Wednesday,
three San Francisco supervisors called on President Obama to defend medical marijuana
. "We want the president to keep the commitment he made to stop the federal government's attacks on medical marijuana," wrote supervisors Christina Olague, David Campos and Scott Wiener. Obama is in San Francisco for a fundraiser. "We call on all citizens who support the use of medical cannabis to raise their voices with ours in telling President Obama to honor our laws for safe access," the supervisors wrote.
On Tuesday, the
La Mesa city council voted to put a dispensary initiative on the 2014 ballot
. The move came after more than 5,000 registered voters signed petitions seeking to allow dispensaries to operate in the city. The petition asks for an amendment to the city's municipal code allowing the "compassionate use dispensaries" in specific zones in the city, to be regulated by the Community Development Department. The measure would also mean an extra 2 ½ percent sales tax on cannabis-based products sold in the city.
Maine
Last Friday,
the head of the state's medical marijuana program was fired
. John Thiele, who worked in the Department of Health and Human Services, broke the news at a Medical Marijuana Caregivers of Maine event. Medical marijuana community sources said Thiele was fired because he had become "too friendly with patients and caregivers," but a state representative said he was let go because "he was acting more as a social worker than a regulator."
New Mexico
Last Wednesday,
the Medical Cannabis Advisory Board recommended keeping PTSD as a qualifying condition
. After three hours of debate, the board voted unanimously to keep the disorder on its list of conditions for which medical marijuana can be recommended. An Albuquerque psychiatrist had challenged its inclusion, citing a lack of peer-reviewed studies, but he couldn't manage to sway the board, which also heard from numerous people who said they had benefited from its use.
Oregon
Last Wednesday,
federal prosecutors moved to seize High Hopes Farm
, a medical marijuana cultivation operation run by activist James Bowman. They are also going after two other properties where marijuana was cultivated. Authorities found more than 800 plants and 400 pounds of dried marijuana at his farm when they raided it earlier this year, but Bowman has claimed that his grow his legal under the Oregon Medical Marijuana Program.