Gov. Chris Gregoire (D) met Tuesday with Deputy Attorney General James Cole to discuss her state's passage last week of an initiative that legalizes and taxes the sale of marijuana for adults 21 and over. Federal law continues to consider marijuana possession, cultivation, and distribution to be criminal offenses.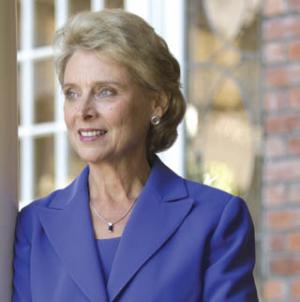 Gregoire spokesman Cory Curtis told the
Associated Press
Monday that Gregoire had added the meeting to a previously scheduled trip to Washington, DC, to seek clarity from the Justice Department.
"We want direction from them," said Curtis. "Our goal is to respect the will of the voters, but give us some clarity."
They didn't get it Tuesday. Gregoire told the
Associated Press
the Justice Department had yet to make a decision on whether it would move to block the laws in Washington and Colorado. They needed to make a decision "sooner rather than later," she said.
"I told them, 'Make no mistake, that absent an injunction of some sort, it's our intent to implement decriminalization,'" Gregoire said. "I don't want to spend a lot of money implementing this if you are going to attempt to block it."
Under I-502, possession of up to an ounce of marijuana is legal beginning December 6, but the state has a year to come up with rules for a state-licensed cultivation, processing, and distribution scheme. Home grows remain illegal, except for medical marijuana patients.
Colorado also passed a legalization measure last week, Amendment 80. The state governor and attorney general spoke by phone with Attorney General Eric Holder last Friday, but got no clear indications of what the Justice Department will do.
Colorado also passed a measure legalizing the drug. Colorado's governor and attorney general spoke by phone Friday with US Attorney General Eric Holder, with no signal whether the US Justice Department would sue to block the marijuana measure.
Possession of up to an ounce and cultivation of up to six plants will be legal in Colorado by January 5 at the latest. That's the last day for the governor to add the amendment to the state constitution. Colorado legislators have about a year to write rules for state-regulated commercial cultivation, processing, and sales.
In both states, state officials worry that the federal government will sue to block them from implementing regulations.