Week after week, the beat goes on. Here's the latest on the bad cop front. Let's get to it: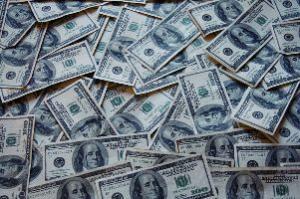 In Baltimore,
a Baltimore police detective was arrested last Thursday
on charges he lied on a search warrant application to gain entry to a residence and then tried to obstruct an internal affairs investigation. Detective Adam Lewellen, 30, "willfully and falsely made an oath to a District Court judge that falsely described an alleged controlled buy by a confidential informant and an investigation into a suspect" in order to obtain a search-and-seizure warrant for the home in March. That raid resulted in illegal weapons charges against the home owner, but those charges have had to be dropped.
In Baker, Louisiana,
a former Baker probation officer was arrested last Thursday
allegedly accepting a $200 bribe from a former city employee who had to take a drug test because of an accident. Peron McCastle, 50, was responsible for administering mandatory drug screens to city employees involved in traffic accidents while driving city vehicles. In August, 2010, a city employee backed a vehicle into a pole and had to take a drug test. McCastle reported that the test was negative, but then told the employee he had actually failed the test and he wanted $200 to record the negative test result.
In Memphis,
a former Memphis police officer was sentenced last Wednesday
to four years in federal prison after getting entangled in an FBI drug sting. Michael Sinnock purchased 20 pain pills and two pounds of marijuana from an informant, and tried in vain to argue they were for his sick wife, not for distribution. He also escorted the informant as he trafficked duffel bags supposedly filled with 200 pounds of marijuana. Sinnock, 37, copped to attempting to possess hydrocodone with intent to distribute.
In Springfield, Massachusetts,
a former Holyoke police officer was sentenced last Thursday
to 2 ½ years in state prison for dealing cocaine. Paul Barkyoumb had pleaded guilty to three counts of cocaine distribution. Barkyoumb was a narcotics detective when he was arrested in June 2011 after selling coke to a cooperating witness.