There was medical marijuana-related election news -- see our Chronicle coverage this week -- but the ongoing battles over medical marijuana also continued. Let's get to it: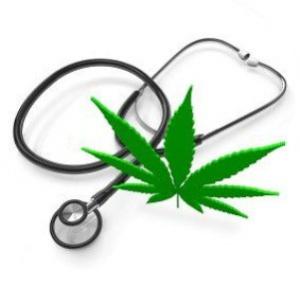 California
Last Tuesday,
the DEA raided two San Bernardino dispensaries
, seizing dozens of pounds of marijuana and edibles, but making no arrests except for one man arrested on an outstanding warrant. The two businesses, Alternative Solutions Patient Care and Advanced Healing Qualified Patients Association, had previously been warned by the DEA to shut down for violating federal law.
Last Wednesday,
a medical marijuana grower sued Shasta County
over a raid in which deputies destroyed more than 200 marijuana plants she said were being grown legally for herself and several other patients. Esmeralda Sanchez Garcia alleges her civil rights were violated between August and October 2011 when deputies with the Shasta County Sheriff's Office and other county employees searched her property without warrants and then destroyed 203 plants, as well as unprocessed and processed marijuana, that she said were for medical use for her and several other patients. But her lawsuit will have to wait until criminal charges against her are resolved. She faces three felony counts of marijuana cultivation.
Also last Wednesday,
a hearing in the Harborside Health eviction case was postponed
. A federal judge pushed the hearing back to Thursday, but that date is likely to change since Harborside head Steve DeAngelo is in Denver to address the National Cannabis Industry Association conference. The feds have threatened Harborside's landlords with civil forfeiture if they continue to let the dispensary operate on their properties in San Jose and Oakland. The San Jose landlord is now trying to evict Harborside to comply with the government's demand. If the judge overseeing the case allows the landlord to do that, it could give the government additional legal ammo for expanding its crackdown on dispensaries.
Also last Wednesday,
a Los Angeles dispensary sued the Justice Department and the DEA
, claiming the federal agencies are blocking thousands of patients from a means of gaining access to their medicine. The No Grey Sky dispensary is seeking a temporary injunction against DOJ, DEA, and Attorney General Eric Holder, and argues that Holder is acting "in excess of the government's authority granted by the Controlled Substances Act" by threatening to shut it down. Federal agents raided No Grey Sky earlier this year.
Last Thursday,
a ban on outdoor cultivation went into effect in Roseville
. In June, the city approved an ordinance that said medical marijuana patients must grow their pot indoors. A grace period until November 1 was established to give growers time to harvest any outdoor crop. The ordinance was enacted to allow residents to enjoy their property "without being subjected to odors and safety concerns associated with outdoor medical marijuana cultivation," according to the city.
Also last Thursday,
the US 9th Circuit Court of Appeals rejected a petition
to re-hear arguments that medical marijuana is protected by the Americans with Disabilities Act. A three-judge panel had shot down the notion in May, and following that loss, the patients and their lawyers requested a re-hearing. Now, they've had it.
On Monday,
the Corte Madera city council voted to ban new dispensaries
. The move came on a 4-1 vote and came as an existing moratorium on dispensaries was set to expire this week. Council members agreed that they would review their decision in June 2013; but the council rejected a recommendation from the town's Planning Commission to have the ban automatically sunset on Feb. 1, 2014.
Colorado
As of the end of October,
there were 266 licensed dispensaries in the state
, according to the Medical Marijuana Enforcement Division. More than 200 more potential dispensaries are awaiting licensing by the division.
Last Thursday,
the state Court of Appeals rejected a dispensary's claim it should be allowed to stay open
despite limits imposed by Jefferson County. Footprints Health and Wellness had opened a dispensary in the county in 2009 and was served with a zoning violation notice shortly thereafter. The court held that the Colorado law allowed local communities to set their own standards.