Massachusetts voters Tuesday supported a medical marijuana initiative there by a margin of nearly two-to-one, according to partial results Tuesday evening. With half the vote counted, Question 3 was winning handily by a margin of 63% to 37%. It maintained that same lead when all the votes were counted Wednesday.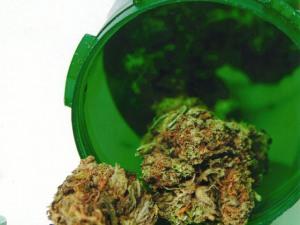 Bay State voters' adoption of a medical marijuana program will make Massachusetts the 18th state to approve medical marijuana. It is also legal in the District of Columbia.
The measure would allow people suffering from a debilitating medical condition to use medical marijuana upon the recommendation of a doctor with whom they have a bona fide relationship. Patients could possess up to a 60-day supply -- what constitutes that supply will be determined by the Department of Health. The initiative would also set up a system of nonprofit medical marijuana cultivation and distribution centers.
Led by the
Committee for Compassionate Medicine
, with help from the
ACLU of Massachusetts
and the
Massachusetts Patient Advocacy Alliance
, the Question 3 campaign was low-key, well-funded and tightly controlled. That strategy worked in the Bay State, despite late opposition from law enforcement, the medical profession, and political figures.