Undercover police officers in West Valley, Utah, shot and killed a relapsed heroin user in the parking lot of an apartment building last Friday afternoon. Police have yet to confirm that it was a drug investigation, but all signs point to it. Danielle Misha Willard, 21, becomes the 56th person to die in US domestic drug law enforcement operations so far this year.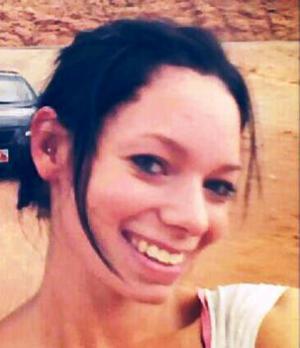 Because police have been slow to release information, the circumstances of the killing remain somewhat murky. But according to
Fox 13 TV
, police said two undercover officers were involved, and one received minor injuries, although not from gunfire. The officers were on the scene "trying to contact someone regarding an investigation, but the nature of that investigation hasn't been officially disclosed."
"We want to complete the investigation before any specific details are announced," said West Valley Police Sgt. Mike Powell. "It's in our best interest and everyone's best interest to collect all details before any specific statement is made."


According to the Deseret News
, a gray SUV belonging to Willard was parking in a parking stall and a red SUV was parked directly behind it. The driver's side of the red vehicle was wedged against the back of the gray SUV , in what appears to have been an effort to block it from leaving, but police said the red vehicle was not a police vehicle.
Willard's body was on the ground nearby. The front windshield of her vehicle had what appeared to be two bullet holes, and both the driver's side and the passenger's side windows also appeared to be shattered.
Police have not said if Willard was the subject of their investigation, whether there was an exchange of gunfire, or whether the young woman was armed.
Her mother, Melissa Kennedy, told Fox 13 Willard had been addicted to heroin and had gone to Salt Lake City to undergo drug treatment, but had recently relapsed.
"Danielle struggled with heroin, she tried many times to get away from it. She tried by herself. I went through with her for a couple weeks. She went through three facilities, the last one in Utah," said Kennedy, Danielle's mother. It sounds like drugs were involved because undercover cops were there," she added.
While Willard may have been using heroin, she was not likely to have been armed, her mother said.
"My daughter has never carried a weapon in her life. She's about 100 pounds soaking wet," Kennedy said. "How can she be so scary that someone feels like they have to shoot her?"
Police said they would release more information Monday,
but failed to do so
.