The US Supreme Court Wednesday heard oral arguments in a pair of cases out of Florida involving the use of drug sniffing dogs. One case is about whether it is legal to use drug dogs to sniff around the outside of homes without a warrant and the other is about how reliable the drug dogs actually are. The cases have the potential to either expand or restrict the use of drug dogs under Fourth Amendment jurisprudence.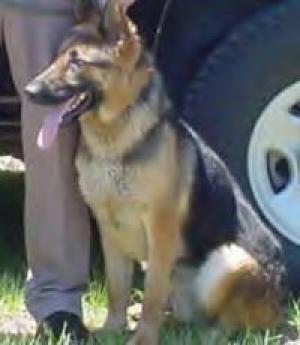 The two cases are
Florida v. Joelis Jardines
, in which Jardines was arrested for marijuana cultivation after police without a search warrant brought a drug dog to his door, then returned with a search warrant after the drug dog alerted, and
Florida v. Clayton Harris
, in which Harris was arrested on methamphetamine charges after a drug dog alerted on his vehicle, but was stopped again two months later in the same vehicle and the same drug dog alerted, but no drugs were found.
In both cases, the Florida Supreme Court held that the drug dog searches were illegal, in Jardines because it was a warrantless search of a home and in Harris because it didn't find sufficient evidence of the drug dog's reliability. In both cases, the state of Florida appealed.
The Jardines case raises the issue of whether homes are subject to a higher Fourth Amendment standard than automobiles in traffic, luggage being sniffed on a conveyer belt, or packages being sniffed at a package delivery service. The Supreme Court has upheld the warrantless use of drug dogs in those cases, but has been inclined to grant greater protections to the sanctity of the home, rejecting, for example, the use of thermal imaging equipment to detect marijuana grow operations.
Gregory Garre, arguing for the state of Florida, ran into problems with some justices when he suggested that a drug dog sniff of a residence does not constitute a search under the law and thus no warrant is needed.
If that were the case, Justice Ruth Bader Ginsburg replied, wouldn't police be able to just walk down the street with a drug dog in "a neighborhood that's known to be a drug-dealing neighborhood, just go down the street, have the dog sniff in front of every door, or go into an apartment building? I gather that that is your position."
"Your Honor, they could do that," Garre said.
Justice Elena Kagan also questioned Garre's rationale that a drug dog sniff was somehow different from a technology that allowed police to see inside a home -- such as the thermal imaging the court had previously ruled against. If someone invented a "Smell-o-matic" machine, Kagan said, police would still need to get a warrant to use it to search the home.
Jardines' attorney, Howard Blumberg, argued that the thermal imaging precedent applied to drug dogs at a home as well. Using a drug dog outside a house was cut from the same cloth, he said.
"I would submit that would basically be the same thing as a police officer walking up and down the street with a thermal imager that's turned on," Blumberg said.
Justice Anthony Kennedy, often a deciding vote on the closely divided court, challenged Garre on his contention that people with contraband in their homes have no expectation of privacy.
"Don't ask me to write an opinion and say, 'Oh, we're dealing with contraband here, so we don't need to worry about expectation of privacy,'" Kennedy said.
But Kennedy was also reluctant to accept Blumberg's argument that when police are trying to find something people are keeping secret, it amounts to a search under the meaning of the Fourth Amendment.
"To say our decisions establish that police action which reveals any detail an individual seeks to keep private is a search: that is just a sweeping proposition that in my view, at least, cannot be accepted in this case. I think it's just too sweeping and wrong,'" Kennedy said.
"I would add a few words to the end of that statement: Anything that an individual seeks to keep private in the home, and that's the difference," Blumberg replied.
In the Harris case, it was the reliability of drug dogs that was at issue.
"Dogs make mistakes. Dogs err," Harris's attorney, Glen Gifford told the justices. "Dogs get excited and will alert to things like tennis balls in trunks or animals, that sort of thing. There is no canine exception to the totality of the circumstances test for probable cause to conduct a warrantless search. If that is true, as it must be, any fact that bears on a dog's reliability as a detector of the presence of drugs comes within the purview of the courts."
Questions about the reliability of drug dogs have been on the rise in recent years. Last year, the
Chicago Tribune analyzed three years of data
from suburban police departments and found that alerts from dogs during roadside encounters led to drugs or paraphernalia just 44% of the time, and only 27% of the time for Hispanic drivers.
Justice Sonia Sotomayor cited an Australian study that found a drug dog only correctly identified drugs 12% of the time.
"I'm deeply troubled by a dog that alerts only 12% of the time," she said.
Garre responded that the study could be read differently, raising the number of correct alerts to as high as 70% -- if you included instances where the person the dog alerted to had used in been in contact with drug prior to the dog's alert.
And Justice Department attorney Joseph Palmore, arguing in support of Florida's position, told justices they should not let questioning of the dogs' skills go too far.
"I think it's critical... that the courts not constitutionalize dog training methodologies or hold mini-trials with expert witnesses on what makes for a successful dog training program," he said, citing the use of dogs in multiple search endeavors. "There are 32 K-9 teams in the field right now in New York and New Jersey looking for survivors of Hurricane Sandy. So, in situation after situation, the government has in a sense put its money where its mouth is, and it believes at an institutional level that these dogs are quite reliable."
The Supreme Court will decide the paired cases sometime next year.