Philadelphia pays for police misbehavior, more cops get caught pilfering the evidence, one gets caught helping a heroin dealer, and another goes down hard for helping drug traffickers. Let's get to it: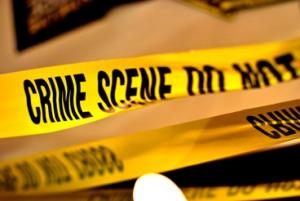 In Philadelphia,
the city has quietly settled 21 lawsuits filed by shop owners
after members of the Narcotics Field Unit stole cash and merchandise when ostensibly raiding the places in search of small plastic bags used to sell drugs. The unit's actions exploded into a major scandal in 2009 when a security camera unit members thought they had disabled recorded their actions on a computer hard drive. The result was an FBI investigation of the officers, dropped charges against some defendants, and numerous federal civil right lawsuits filed by people who said they were abused or framed by the squad. The 21 who have settled so far have received an average pay out of $40,000. No officers have yet been charged, but the FBI continues to investigate.
In Baltimore,
a Baltimore police sergeant was arrested last Wednesday
on charges he made up information to obtain a drug search warrant. Sgt. Dennis Workley, a 16-year veteran of the force, is charged with perjury and misconduct over a December drug raid. Baltimore police investigated after receiving a citizen's complaint, and it is alleged discrepancies in his warrant application for that raid showed he "cut and pasted" text from another case. Workley has been suspended.
In Hatboro, Pennsylvania,
a former Hatboro police detective-sergeant was arrested last Thursday
on charges he stole guns, drugs, and cash from the department evidence room and used a police informant to buy drugs for him. John Becker, 42, was the evidence room custodian and is accused of stealing 10 guns between 2003 and 2011, along with $18,000 in cash, and more than $2,000 in drugs. Prosecutors said it was to feed his opiate pain pill habit, and that he also "convinced or coerced several individuals to make numerous drug purchases on his behalf, including powerful prescription pain medications such as OxyContin and Percocet, along with cocaine" under the pretense that he was doing undercover drug investigations. Numerous items missing from the evidence room were found during a search of his home last year. He faces numerous charges.
In Suffield, Connecticut,
a Suffield police officer was arrested last Friday
for stealing cash from a drug bust. Jeremy DePietro was the arresting officer in a March 2011 call where officers found narcotics and $332 in cash. After the case was disposed of, the court ordered the drugs destroyed and the cash placed in the court's general fund, but the cash was gone. An investigation pointed to DePietro. He is now charged with tampering with evidence and sixth degree larceny. He was also fired. He is out on $24,000 bond.
In New York City
, a Queens-based NYPD officer was arrested Tuesday
on charge he used his position to gain access to sensitive computer records and pass them on to a convicted heroin dealer. Officer Devon Daniels, 30, went down in a DEA investigation that included wiretaps after agents found evidence he used an NYPD database to look up license plate numbers and check the status of criminal warrants for heroin traffickers in Jamaica, Queens. He is heard on wiretaps asking the dealer for money, "any working revolver," and the use of one of his cars. On one occasion, while driving the dealer's car, he stopped at the scene of an arrest of one of the dealer's crew, quizzed police about what was going on, and immediately reported back to the dealer. He has not yet been formally charged and is out on $150,000 bond awaiting arraignment.
In Carlsbad, California,
a Carlsbad police officer pleaded guilty last Thursday
to stealing heroin from the department evidence room. Officer Michael Koch, 44, was arrested in January after two employees saw him stealing the dope. Prosecutors said Koch was strung out and stole the drugs for personal use. He entered rehab after being arrested. He will be sentenced June 20 and is expected to receive probation. In the meantime, he's still collecting his $86,000 annual salary while a departmental internal investigation continues.
In San Juan, Puerto Rico,
a former Arecibo police officer was sentenced last Friday
to 24 years in federal prison for his role in a drug ring. David Gonzalez-Perez was indicted with 16 other people in a 70-count drug trafficking indictment in September 2010 and was found guilty of 28 counts of conspiracy and attempt to possess with intent to distribute cocaine after a two-week trial in August 2011. He participated in 15 drug transactions, which totaled over 200 kilograms of cocaine and received $36,000 in payments for his security services during the drug transactions. He also recruited 15 others to provide armed security with him during these drug transactions, including his brother and sister-in-law.