Cameron Douglas, the son of noted Hollywood actor Mike Douglas, had a well-known history of drug addiction when he was sentenced to five years in federal prison for heroin possession and drug distribution. Not offered drug treatment, Douglas relapsed while in prison and was caught in possession of a small amount of heroin and Suboxone.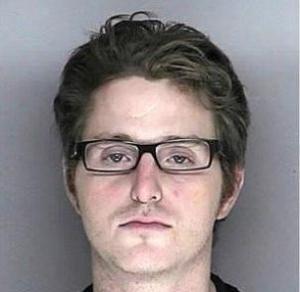 Most federal prisoners caught with small amounts of drugs are dealt with administratively, and that happened to Douglas. He spent 11 months in solitary confinement and was denied visits during that period for his transgression.
But, unusually, Douglas was also prosecuted for drug possession by a prisoner, and even more unusually, he was hammered hard at sentencing. Federal District Court Judge Richard Berman nearly doubled his original drug trafficking time, sentencing him to an additional 4 ½ years in prison. Prosecutors had asked for at most an additional two years.
In imposing the harsh sentence, Judge Berman said that Douglas was "continuously reckless, disruptive, and noncompliant" and had repeatedly refused to obey the law.
The draconian sentence for Douglas has sparked a reaction. Unlike most federal prisoners, thanks to his father, Douglas had the resources to appeal his sentence, which is possibly the longest in federal prison history for simple drug possession behind bars. And now that appeal has been joined by about two dozen addiction and drug treatment doctors and organizations who have signed an
amicus curiae brief
on his behalf.
The brief does not just argue that Douglas should be sentenced more leniently; it argues that Douglas is a classic example "of someone suffering from untreated opioid dependence" and that more prison time will do nothing to address his addiction. The brief shows that many federal prisoners suffer from drug addictions, that many fail to get any meaningful treatment for it in prison, and argues that imposing additional incarceration for drug-addicted prisoners serves no penological purpose.
"A central theme of the [brief] is the need to provide effective, evidence-based treatment to opioid-dependent persons, particularly to those under criminal justice supervision. Time and again, over the past four decades, the provision of appropriate substance abuse treatment to opioid-dependent persons has been shown to profoundly improve not only their health and well-being across a broad range of metrics, but also the health and safety of the larger public. This is especially true of methadone and other opioid substitution treatments," the brief argued.
"Conversely, [we] are acutely aware of the ramifications when such treatment is withheld -- the suffering, disease, death, and criminal behavior that result when punitive sanctions replace proven medical interventions and opioid dependence is left to fester," the addiction specialists argued.
The brief was written by Dan Abrahamson, director of legal affairs for the
Drug Policy Alliance
, which organized the effort to intervene in the Douglas case. Its signatories include the New York and California Societies of Addiction Medicine, as well as other medical, public health and human rights organizations, along with prominent individual physicians and substance abuse researchers.
"Tacking on more prison time for a person who is addicted to drugs because they relapse behind bars goes against fundamental principles of medicine, inflicts unnecessary suffering and undermines both safety and health," said Abrahamson. "Such a response only fuels the vicious cycle we see daily across the country of drug-dependent persons being imprisoned while sick, coming out sicker, and then returning to jail even quicker -- at huge expense to everyone."
Most federal prisoners don't have the resources or the celebrity of Cameron Douglas, but many share his struggles with addiction. Justice for Cameron Douglas could help lead to more just treatment for them, as well.