May 3, 1994: Dear Abby states publicly in her column that "Just as bootleggers were forced out of business in 1933 when Prohibition was repealed, making the sale of liquor legal (thus eliminating racketeering), the legalization of drugs would put drug dealers out of business. It also would guarantee government approved quality, and the tax on drugs would provide an ongoing source of revenue for drug-education programs."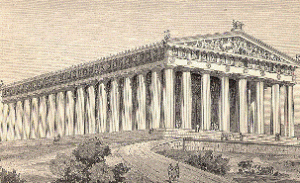 May 5, 2001: The United States is voted off the United Nations Narcotics Control Board, the 13-member commission that monitors compliance with UN drug conventions on substance abuse and illegal trafficking.
May 6, 2001: Sydney, Australia, opens its first legal heroin injection room in the Kings Cross Neighborhood, operated by the Uniting Church.
May 9, 2001: The Bush Administration announces its intention to nominate US Representative Asa Hutchinson, Republican of Arkansas, to the position of Administrator of the Drug Enforcement Administration, replacing Acting Administrator Donnie Marshall.
May 9, 2001: At a hearing, Attorney General John Ashcroft testifies that the Justice Department has no higher priority than preventing terrorism. But a day later the department issues budgetary guidance for FY 2003 to make reducing the trafficking of illegal drugs one of the two top priorities.
May 8, 2002: The Black Ministers Council of New Jersey announces a campaign to inform minority drivers that they have a right to refuse to submit to automobile consent searches, which have been the focus of the fight over racial profiling. The ministers said at a State House news conference that they would begin their "Just Say No" campaign the following week, in the form of messages to minority churches and the news media.
May 6, 2004: The Houston Chronicle reports that Montel Williams threw his support behind legalizing medical marijuana in New York, saying pot helps him cope with multiple sclerosis. Williams, who was diagnosed with a neurological disease in 1999, says he uses marijuana every night before bed to relieve the pain in his legs and feet. "I'm breaking the law every day, and I will continue to break the law," said Williams, host of the syndicated Montel Williams Show.