An unnamed DEA agent in Laredo, Texas, Saturday shot and killed one of four men he and other agents were trying to arrest as they wrapped up an undercover operation in which DEA agents posed as Mexican cartel members seeking assassins. The dead man, Jerome Corley, becomes the 18th person to die in US domestic drug law enforcement operations so far this year.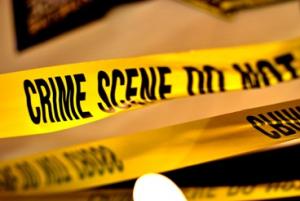 According to Reuters
, citing court documents filed Monday, undercover DEA agents working the months-long sting sent in an arrest team to detain the four men. One of the agents shot Corley repeatedly, killing him. The court documents provided no other details on the circumstances of the shooting.
The sting operation began in January 2011, when undercover DEA agents posing as members of the Zetas, a notoriously violent cartel originally composed of US-trained former Mexican elite soldiers, were told by two men in South Carolina that Corley's cousin, Kevin Corley, a lieutenant in the US military until two weeks ago, could sell them automatic weapons and ammunition.
As the months ticked by, the DEA agents developed the relationship with Kevin Corley, who told them he was an Army officer who trained soldiers and said he could put together a murder-for-hire ring to raid a South Texas ranch, kill the owner, and recover 20 kilograms of stolen cocaine. He said he and his cousin would carry out the hit for $50,000 and five kilos of coke.
Earlier this month, Kevin Corley sold three assault rifles, five stolen bullet-proof vests, and other equipment to an undercover DEA agent in Colorado Springs, Colorado, for $10,000, the court documents said. At that meeting, Corley discussed the pending hit, saying he had purchased a knife to carve a "Z" in the victim's chest and a hatchet to dismember his body.
At that point, the DEA decided to wrap things up and sent in its arrest team. The surviving members of the wannabe hit squad, including one active duty member of the US Army, are now in federal custody in Laredo and facing federal drug conspiracy and weapons charges.