On the first day of a two-day trip to consult with Mexican and Central American leaders Monday, US Vice President Joe Biden was quick to pooh-pooh any talk about drug legalization. The topic has become an increasingly hot one in the region, as Mexico's drug wars bleed over into its neighbors to the south, and some regional leaders are now calling for discussion of legalization.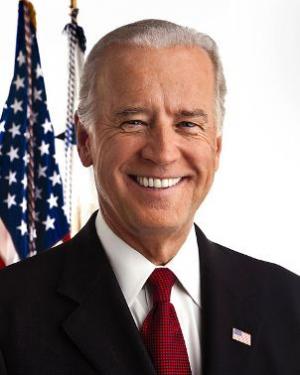 "It's worth discussing, but there is no possibility the Obama/Biden administration will change its policy on legalization," he said after meeting with Mexican President Felipe Calderon.
"It's worth debating in order to lay to rest some of the myths that are associated with the notion of legalization. The debate always occurs, understandably, in the context of serious violence that occurs with the society, particularly in societies that don't have the institutional framework and the structure to deal with organized, illicit operations," he said in remarks reported by the
Associated Press
and
McClatchy Newspapers
.
Biden, who said he had spent "thousands of hours" at Senate hearings on the issue, said that while drug legalization could do positive things like reducing prison populations, it would lead to more drug use, health problems, and even more bureaucracies.
"It impacts on a country's productivity. It impacts on the health costs of that country. It impacts on mortality rates," Biden said. He added that legalization wouldn't work "unless you are going to not only legalize but you are going to provide a government apparatus for the distribution of the drugs."
Biden's primary purpose for his visit to Mexico City was to meet with the leading contenders in the country's July 1 presidential election, but that has been overshadowed by the legalization debate heating up in the region.
Colombian President Juan Manuel Santos last fall called for an international discussion of drug legalization, but said he would be crucified if he led it. Last month, Guatemalan President Otto Perez Molina, a right-leaning former military officer, called for regional discussions on the issue, and
picked up support from Costa Rican President Laura Chinchilla last week
, but not Honduran President Porfirio Lobo or Panamanian leader Richardo Martinelli. Salvadoran President Mauricio Funes first signaled support, but then wavered, while Nicaraguan President Daniel Ortega has yet to announce a position.
All the Central American leaders will meet with Biden Tuesday.
Santos will host the Summit of the Americas April 14-15 in Cartagena, Colombia. He has said drug policies should be debated then. Perez Molina also wants the discussion to get underway there. President Obama is expected to be in attendance.