Costa Rican President Laura Chinchilla has added her voice to the rising clamor for discussions on drug legalization as an alternative to the current state of affairs, in which Central American nations see themselves as increasingly threatened by the illicit drug trade. The discussion should go on even if the US opposes it, Chinchilla said.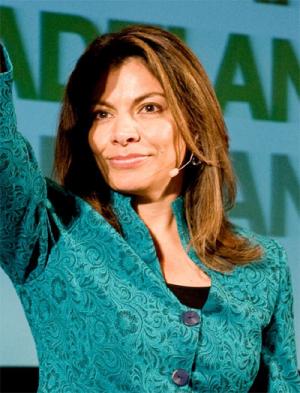 "If we keep doing what we have been when the results today are worse than 10 years ago, we'll never get anywhere and could wind up like Mexico or Colombia," Chinchilla said in San Jose Wednesday in remarks reported by
Bloomberg Business News
. There needs to be a "serious" discussion of legalization even if the US disagrees, because Central American nations are "paying a very high price" and "we have the right to discuss it," she added.
Chinchilla made her remarks the same day as she met with Guatemalan Deputy President Roxanni Baldetti de Paz and a day after she met with US Department of Homeland Security Secretary Janet Napolitano. That same day, Napolitano said the US position is that drug legalization "is not the way" to stop the drug traffic.
She joins Guatemalan President Otto Perez Molina in calling for regional legalization discussions. Perez Molina said last month that he was open to legalizing the use and transport of drugs as part of a crackdown on heavily-armed Mexican drug trafficking organizations whose corrosive influence has been seeping into Central America in recent years.
Perez Molina has been making the rounds seeking more regional support for his proposal. Salvadoran President Mauricio Funes first seemed to support the notion, then backed away from it, while Panama has rejected the idea outright. So did Honduras, with President Porfirio Lobo saying legalization would make his country "a paradise" for drug traffickers.
Nicaraguan President Daniel Ortega has not taken a position one way or the other, but said in January that as long the US "continues to fail to control the consumption of drugs, it continues to contaminate and poison this region."
Last month, Mexican Foreign Minister Patricia Espinosa said the Calderon administration was
open to an international discussion of drug legalization
. But, like Chinchilla, she was quick to caution that legalization wouldn't mean the defeat of organized crime.
Regional concern about the issue as the Mexican drug traffickers have expanded their presence, bringing both increased drug trafficking and heightened levels of violence with them. In its
annual report
, released Monday, the International Narcotics Control Board warned that trafficking levels have reached "alarming and unprecedented" heights, and that cocaine being transshipped through the region may be worth as much as 5% of the region's gross domestic product.