The Indiana House Tuesday passed a bill that would create a pilot program for drug testing welfare recipients, but not before finding itself forced to vote for drug testing for its own members. The bill, House Bill 1007, now moves to the Senate.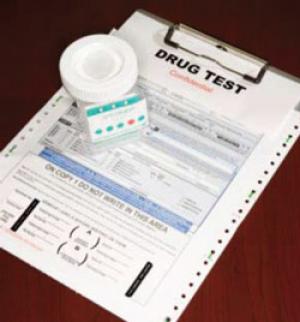 The bill, sponsored by Rep. Jud McMillin (R-Brookville), was on the verge of passage last week when Democratic legislators managed to pass an amendment to require drug and alcohol tests for legislators, causing McMillin to pull the bill last Friday. He brought it back Monday, but with an amendment to strip out the drug testing language for legislators and replace it with different testing language.
Under McMillin's amendment, the alcohol testing provision for legislators is gone, but half the legislature would face random drug testing each year. The House speaker and Senate president pro tem could also order drug tests of members. Members who refused a drug test could lose perks, such as their laptops, parking spaces, and franked mail.
The bill would set up a pilot program in three counties, where recipients of Temporary Assistance to Needy Families (TANF) would have to undergo random, suspicionless drug tests. If they test positive, they would be denied benefits for one year. On Monday, though, the House unanimously approved an amendment by Rep. Gail Riecken (D-Evansville), that would allow people to continue to receive TANF benefits after testing positive if they go into drug treatment and pass subsequent drug tests.