There's something funny going on in Georgia, the DEA is investigating missing drug evidence in West Virginia, more prison guards get in a trouble, and an Alabama cop gets caught with sticky fingers. Just another week of drug-related law enforcement corruption. Let's get to it: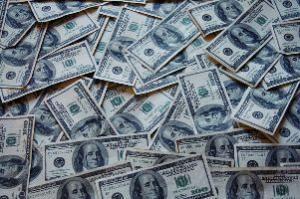 In Spring Place, Georgia
, accusations of planting drugs and more are being investigated
by the Georgia Bureau of Investigation. A local woman, Angela Garmley, has accused Magistrate Court Judge Bryant Cochran of asking her to be his mistress. After she refused, she was arrested for methamphetamine possession, but claimed the drugs were planted in a metal box under her car by Murray County sheriff's deputies. Cochran resigned the day after Garmley was arrested, but claimed his resignation was over pre-signed search warrants (!), not anything to do with Garmley. The GBI, was called in and quickly recommended charges against Garmley be dismissed. The investigation continues, and the sheriff says his office will cooperate.
In Beckley, West Virginia,
the DEA has taken over a probe into missing drugs
. They have vanished from the Beckley Police Department evidence room. It's not clear exactly what has gone missing, but the evidence technician who was in charge of the room, Gabriella Brown, no longer has keys to it and has been on medical leave since August 17. The missing evidence forced Raleigh County Prosecutor Kristen Keller to announce she was dismissing drug-related cases involving evidence stored there going back 15 months.
In Sullivan, Indiana,
a state prison guard was arrested last Wednesday
on charges he smuggled methamphetamine and cell phones to inmates who used the phones to run a drug operation on the outside. Now former prison guard Jon Dobbins was one of 40 people arrested in the bust of the prison-based drug ring. Among them are two inmates at two different Indiana prisons accused of using the cell phones smuggled to them by prison guards to run a ring that moved heroin, methamphetamine and other drugs in cities around the state. Although the indictment alleges multiple prison guards smuggled cell phones into state prisons as part of the scheme, it names only Dobbins. He had already been arrested in July on state charges and fired from his job of 16 years.
In Bertie, North Carolina,
a state prison guard was arrested Saturday
for trying to smuggle marijuana into the Bertie Correctional Institution. Guard Larry Baker went down after he was searched as he entered the facility to go to work and coworkers found pot hidden down his pants. He is charged with possession with intent to sell and deliver marijuana, and possession of a controlled substance on prison property. Police say they found 9.8 ounces of pot and they believe he was going to distribute the marijuana to inmates. Baker has since resigned and was being held on $10,000 bond pending a court appearance Wednesday.
In Montgomery, Alabama,
a Montgomery police officer was arrested Tuesday
on charges he stole cash confiscated during a drug arrest. Officer Milton Strother, 25, went down after the department investigated upon realizing that the cash seized last year had not been returned as ordered by a judge. He is charged with second-degree theft. The department has begun termination proceedings against him.