A bill aimed at saving the lives of drug overdose victims by protecting those who would come to their assistance from prosecution on drug charges passed the California legislature Monday on a bipartisan vote of 54-22 in the Assembly. It had already passed the Senate. The vote came days before International Overdose Awareness Day.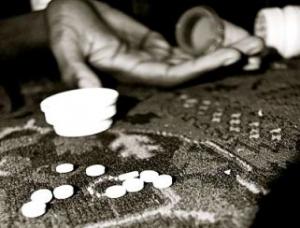 In recent years, Californians have been dying of drug or alcohol overdoses at a rate of ten a day, with the number of fatal overdoses increasing by 24% between 2000 and 2006, according to supporting documentation within the bill.
Introduced by Assemblyman Tom Ammiano (D-San Francisco), the bill,
Assembly Bill 472
, provides that neither the overdose victim nor a person who seeks emergency treatment for him shall be charged with the crime of drug possession or being under the influence of drugs, provided the drugs are for personal use.
Such bills are known as "Good Samaritan" bills and have already been passed nine other states.
In asking his colleagues to vote for the measure, Ammiano noted that more people die from drug overdoses than in car crashes. Fewer would die, he said, if witnesses sought prompt emergency help, but some hesitate for fear of being arrested for their drug use or possession. That argument got through to members of both parties.
"This is not going soft on crime," said Assemblyman Donald Wagner (R-Irvine). While he added that he does not condone drug use, he said it was necessary to "overlook some indiscretions for the greater good."
"It's critically important to save lives," said Assemblywoman Kristen Olsen (R-Modesto). "This bill doesn't condone drug behavior."
"It's not going to encourage underage use," noted Assemblyman Mike Feuer (D-Los Angeles). On the contrary, he said, the knowledge that overdose is so life-threatening should encourage users to reevaluate their behaviors.
"It's time we started saving lives in California," said Ammiano.
The bill was lobbied for by the
Drug Policy Alliance
, and supported by a range of organizations including California Society of Addiction Medicine, California Attorneys for Criminal Justice; California Professional Firefighters, California Association of Alcohol and Drug Program Executives County Alcohol and Drug Program Administrators Association of California, National Council of Alcohol and Drug Dependence of the San Fernando Valley, National Association of Social Workers, Asian Pacific AIDS Intervention Team, Bay Area Addiction Research and Treatment, Families ACT!, Grief Recovery After a Substance Passing and Parents for Addiction Treatment and Healing.
The only group to officially oppose it was the California Sheriff's Association.
The bill now goes to the desk of Gov. Jerry Brown (D).