Undercover narcotics officers with the Hueytown Police shot and killed one man and wounded another in nearby Brighton last Wednesday afternoon. Calvin Robinson, 21, becomes the 44th person to die in US domestic drug law enforcement operations so far this year.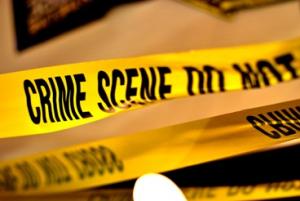 According to
a statement on the Hueytown Police Facebook page
: "Hueytown Narcotics investigators were involved in an incident today in Brighton. Shots were fired. Thankfully, neither officer was injured. The incident is now being investigated by the Alabama Bureau of Investigation. It would be improper for us to comment further until this investigation is complete. We appreciate the timely assistance of the JCSO, Birmingham PD, and Brighton PD. I ask that the public wait until the investigation is complete before drawing conclusions about this incident. Thank you. Chief Hagler."
At this point, there is no indication that Robinson or the as-yet unnamed wounded man were armed or had fired on police. Nor is there any word about whether any drugs were found.
Police have made no further statements since then except to describe the shooting victims as
"suspected drug dealers,"
but a witness interviewed by
CBS 42 News
said he saw several police cars chasing Robinson's vehicle down the Bessemer Highway before it turned off the freeway and headed toward Robinson's home.
"It was, you had about five of them that was coming behind that car. But by the time I turned around right here, all you could hear was gunshots," said Briscoe Fuller. "That didn't make no sense all that shooting they did."
Robinson's family told CBS 42 they were still coming to grips with his killing, but wanted justice.
"What's going through my mind right now is he was a 21-year-old young man who still had a whole life ahead of him to lead. And as an educator myself I see a senseless killing that took place today," said Angela Kornegay James, Robinson's cousin. "He was less than, as the young man said earlier, 20 feet away from his house. You can see his back yard from the place where he was killed so apparently he was trying to just make it home."
"I loved my brother," said Tyrus Robinson. "My brother don't bother nobody. My brother works. It was a senseless killing. We not going to stop until we find justice."