An Oklahoma police chief gets caught with meth and weed, a New Mexico cop goes to prison for blowing up an FBI investigation, and a Colorado deputy is being looked at for some missing evidence money. Let's get to it: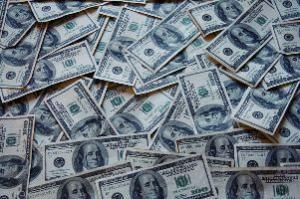 In Salpulpa, Oklahoma,
the Valley Brook police chief was arraigned on September 14
on drug trafficking and possession charges. Chief Melvin Fisher Jr., 47, had been arrested on Labor Day after being pulled over in a "routine traffic stop" by the Oklahoma State Patrol. He is accused of possessing 20 grams of methamphetamine, an unknown quantity of marijuana, and drug paraphernalia. He is charged with drug trafficking, two charges of unlawful possession of a controlled drug with intent to distribute and one charge of unlawful possession of drug paraphernalia. The chief is out on $31,000 bail and has asked for a temporary leave of absence. He is set for a preliminary hearing on October 5.
In Albuquerque,
a former Albuquerque police officer was sentenced Tuesday
to six months and a day in jail and six months on supervised release after being convicted of tipping off a friend who was the target of an ongoing federal narcotics and stolen merchandise investigation. Brad Ahrenfield, 46, leaked details of an FBI scheme to bust one of his friend's employees for small-time drug dealing, then get the employee to flip on the friend, forcing the investigation to come to an end.
In Pueblo, Colorado,
the county's sheriff's deputy in charge of the evidence room has resigned
in the midst of an investigation into missing cash. Tara Adame resigned earlier this month and is a "person of interest" in the investigation, according to Sheriff Kirk Taylor. "A substantial amount of cash" is missing from the evidence room, although an exact total hasn't been released.