The Washington state Democratic Central Committee Saturday endorsed a marijuana legalization initiative, throwing the party's weight behind the effort to put the measure on the ballot for the November 2012 election.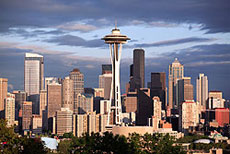 The Central Committee voted 75-43 for a
resolution
supporting
Initiative 502
, which would legalize the possession of marijuana by adults and allow for its sale through pot-only stores regulated by the state liquor control authority. Initiative sponsors
New Approach Washington
estimate that marijuana legalization under its model would generate more than $200 a million a year in tax revenues, with more than half of that earmarked for public health programs.
The Democrats cited, among other things, law enforcement costs of marijuana prohibition and the revenues that could be gained with legalization. They noted that marijuana possession arrests, with mandatory 24-hour jail stays, accounted for half of all Washington drug arrests.
I-502 is controversial among some segments of the marijuana legalization and
medical marijuana
communities because it also includes a per se driving under the influence provision. The initiative sets a blood THC level of 5 nanograms per millileter above which drivers are presumed to be impaired, but some activists argue that such a provision will result in the arrest and conviction of pot-accustomed drivers who are not actually impaired.
That didn't seem to bother the Democratic Central Committee too much, though. The committee included that provision in its long list of "whereases" in support of the initiative, noting that "this per se limit will not apply to the non-psychoactive marijuana metabolite carboxy-THC that can appear in blood or urine tests for days or even weeks after last use."
I-502 is supported by the ACLU of Washington, whose Alison Holcomb has taken a leave of absence to spearhead the campaign, and has been endorsed by prominent Washington figures, including former US Attorney John McKay (the man who prosecuted Marc Emery, ironically), Seattle City Attorney Pete Holmes, and travel writer and TV show host Rick Steves.
Organizers have until next July to gather 241,000 valid signatures to qualify for the ballot. But I-502 is an initiative to the legislature, meaning that if it passes the signature-gathering hurdle, it would then go before the state legislature in the upcoming session. If the legislature refuses to act, the initiative would then go before the voters in November 2012.