[Editor's Note: Drug War Chronicle is trying to track every death directly attributable to domestic drug law enforcement during the year. We can use your help. If you come across a news account of a killing or death related to drug law enforcement, please send us an email at [email protected].]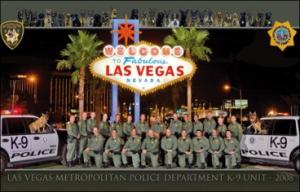 In separate incidents this week, two more people have died during drug-related encounters with law enforcement. The two people, both as yet unnamed, become
the 36th and 37th persons to die during US domestic drug law enforcement operations so far this year
.
In Las Vegas,
police reported
that a man who had been caught transporting several pounds of methamphetamine was killed Tuesday night after he ran from police while handcuffed and jumped in front of a tractor-trailer truck on Interstate 15. He was killed instantly.
[Editor's note: The Las Vegas victim was later identified as Andrey Cordero Rojas, 29.The second victim has yet to be named.]
Police had found 12 pounds of meth they valued at $300,000 in a hidden compartment in the man's vehicle after he was pulled over by the Interdiction Team, a multiagency task force composed of state and federal agents.
They said the man had been cooperating when he suddenly ran onto the highway's passing lane and stopped in front of the oncoming truck. "We're not sure what he was thinking," a police spokesman said.
In the second incident, in Chester, Pennsylvania,
police reported
that an as yet unidentified 41-year-old Delaware County man who ingested a "white chalk substance" after officers approached his car died of apparent cocaine poisoning.
Police said they were patrolling the neighborhood when they noticed "suspicious activity" in the car. The man in the car locked the doors, then began eating the substance and washing it down with "gulps" of water. He unlocked the doors after he was done ingesting the substance and was transported to a local hospital where he died.