There are nearly two dozen pieces of drug policy-related legislation pending on Capitol Hill, but given a bitterly divided Congress intently focused on the economic crisis and bipartisan warfare in the run-up to the 2012 election, analysts and activists are glum about the prospects for passing reform bills and even gloomier about the prospects for blocking new prohibitionist bills.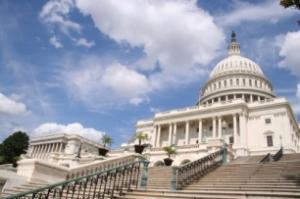 But while drug reform in the remainder of the 112th Congress may take on the aspect of slow-moving trench warfare, there is work to be done and progress to be made, advocates interviewed by
Drug War Chronicle
said. And intensely expressed congressional concern over federal budget deficits could provide opportunities to take aim at the federal drug war gravy train.
Bills to reform drug policy or of relevance to drug policy reform this session run the gamut from hemp legalization, medical marijuana reforms, and marijuana legalization to various sentencing reform and ex-offender re-entry measures, as well as a pair of bills aimed at protecting public housing residents from eviction because a family member commits a drug offense. Also worth mentioning is Sen. Jim Webb's (D-VA)
National Criminal Justice Commission Act of 2011
, which, if it were to pass, would be a feather in the soon-to-be-retiring senator's cap.
On the other side of the issue, the most intense prohibitionist fervor this session is centered around banning new synthetic drugs, with five bills introduced so far to criminalize the possession and trade in either synthetic cannabinoids ("fake weed"), or synthetic stimulants ("bath salts"), or both. Other regressive bills would ban anyone with a drug arrest from owning a gun and require states to drug test welfare recipients. A hearing on welfare drug testing is reportedly coming soon. Conservative Republican-controlled House foreign affairs and national security committees could also see efforts to boost drug war spending in Mexico or other hard-line measures in the name of fighting the cartels.
[To see all the drug policy-related bills introduced so far in Congress, as well as legislation introduced in the states, visit our new Legislative Center.]
While advocates are ready to do battle, the political reality of a deeply divided Congress in the run-up to a presidential election in the midst of deep economic problems means drug policy is not only low on the agenda, but also faces the same Republican House/Democratic Senate gridlock as any other legislation.
"The inertia is not exclusive to sentencing or drug policy reform," said Kara Gotsch of the
Sentencing Project
. "Nothing is moving. There is such a deadlock between the House and the Senate and the Republicans and the Democrats in both chambers. I don't think failure to move in this Congress is necessarily a sign of limited interest in reform, but the political fighting means nothing moves."
"The House is passing stuff with no expectation it will pass the Senate," said Eric Sterling, executive director of the
Criminal Justice Policy Foundation
. "The whole Congress right now is in a state of suspended animation, waiting to see whether Obama is reelected or not and whether the Senate goes Republican or not. The gridlock we all see in the headlines around big issues such as taxes and spending filters down to almost every committee and every issue."
And with Republicans in control of the House, the prospects for marijuana law reform in particular are grim in the short term, the former House Judiciary Committee counsel said. "I don't think there is going to be any positive legislative action," Sterling predicted. "The House is not going to take up the medical marijuana bills and it's not going to take up the Frank-Paul legalization bill. They won't even get hearings."
"I don't think any of these marijuana bills will pass with this Congress, but they're very important as placeholders," agreed Morgan Fox, communications director for the
Marijuana Policy Project
. "As long as those bills are out there, we can keep bringing the issue in front of lawmakers and continue to educate them about this."
Even stalled bills provide opportunities for advancement, Sterling concurred. "That's not to say there isn't important education that can be done, and organizing and encouraging members to cosponsor good legislation. They need to be educated. The test of whether the effort is worthwhile or not is whether it can be passed this session," he offered. "The political stars are not lined up.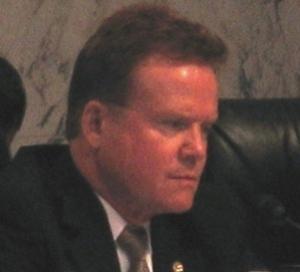 Medical marijuana legislation in Congress includes a pair of bills aimed at making the financial system friendlier to dispensaries and other medical marijuana-related businesses, as well as a bill that would reschedule marijuana for prescription use:
Introduced by Rep. Jared Polis (D-CO), H.R. 1984, the Small Business Banking Improvement Act of 2011, would protect financial institutions that accept medical marijuana deposits from federal fines or seizures and having to file "suspicious activity" reports. Such threats have prompted major banks to stop doing business with dispensaries.
Introduced by Rep. Pete Stark (D-CA), H.R. 1985, the Small Business Tax Equity Act of 2011, would allow dispensaries to deduct expenses like any other business and is designed to avoid unnecessary IRS audits of dispensaries and put an end to a wave of audits already underway.
The marijuana rescheduling bill, H.R. 1983, the States' Medical Marijuana Patient Protection Act, would also specifically exempt from federal prosecution people in compliance with state medical marijuana laws. It was introduced by Rep. Barney Frank (D-MA).
"We're having our grassroots support all three pieces of legislation, but our primary thrust is H.R. 1983," said Kris Hermes, spokesman for Americans for Safe Access. "It's tough to get people engaged at the federal level, but we've mounted a social media campaign and want to promote the bill through Facebook and other methods, getting some viral participation in something that should be important for most patients around the country."

Part of the group's difficulty in getting members to focus on Congress is because they are busy fending off assaults at the state and local level, said Hermes. "We've had many instances of state officials doing an about-face on implementation of state laws or further restricting them, so the battleground has become very focused and localized," he noted.

"That takes energy away from what's going on at the federal level, and that's the real tragedy because it's the federal government that's at the root of all the opposition and tension taking place at the local level," Hermes said, pointing to this year's spate of threatening letter from US Attorneys to elected officials. "Having to fight this locally takes energy away from what's going on at the federal level."

Aaron Smith of the National Cannabis Industry Association, the recently formed trade association for marijuana businesses, said his group was focused on the financial bills. "I'm not holding my breath on the Republicans in the House, but the very introduction of these bills is progress," he said. "For the first time, we're actually seeing some of the industry's issues addressed. We think we'll see more traction for these bills than the broader legalization issue. There's already an industry clamoring for regulation, and federal laws are getting in between states and businesses in those states. We will be seeing state officials supporting these reforms. It's hard to write a check to the IRS or state treasuries when you can't have a banking account."

While the association is not predicting passage of the bills this session, it will be working toward that goal, Smith said. "We can get more cosponsors and we will be working to raise awareness of the issue," he said. "Just a year ago, no one even knew about these problems, now they are being addressed, and that's progress in itself."

But Congress is not the only potential source of relief for the industry, Smith said. "It would be helpful if we could get a memo from the Department of the Treasury clarifying that businesses licensed under their respective state laws are not a banking risk," he continued, suggesting that the existence of the bills could help prod Treasury.

While acknowledging the obstacles to reform in the current Congress, Bill Piper, national affairs director for the Drug Policy Alliance, was more upbeat about the state of affairs on Capitol Hill. "I'm super-excited about the level of support for the Frank-Paul marijuana legalization bill," he said. "It has 15 cosponsors now, and when you consider that it is completely undoing federal marijuana prohibition, that's pretty remarkable. Three or four years ago, we couldn't even get anybody to introduce it. And I'm also pleasantly surprised by not only the number of cosponsors, but who they are. They include Reps. John Conyers (D-MI), Charlie Rangel (D-NY), and Barbara Lee (D-CA), three important members of the Congressional Black Caucus, and most recently, Rep. Raul Grijalva (D-AZ), a member of the Hispanic caucus."

In the event that the Democrats retake the House in 2013, Conyers would become chair of the House Judiciary Committee again, Piper noted. "We would have a cosponsor of a bill to end federal marijuana prohibition chairing that key committee," he said. Until then, Piper continued, "while the bill is gaining steam, it is unlikely to get a hearing in this Congress."

If the prospects are tough for marijuana reform in the current Congress, they aren't looking much better for sentencing reform, although the budget crisis could provide an opening, Piper said. "I'm not optimistic about sentencing reform, but DPA is advocating that it be added to the package of spending cuts and bills designed to reduce the deficit over the long term. If they're talking about reforming entitlements and the tax code, they should be talking about reducing unsustainable drug war spending," he argued.

The Sentencing Project's Gotsch said that while the Hill would be difficult terrain for the rest of the session, there is progress being made on the sentencing front. "The Sentencing Commission has been very good, and the Department of Justice has responded favorably to Fair Sentencing Act implementation. Justice supported retroactivity on crack, and it has also reversed course on prosecuting crack cases prior to August 2010," she said.

Even in the Congress, there are small signs of progress, she noted. "I am encouraged by things like federal good time expansion included in the Second Chance Act reauthorization. That has passed the Senate Judiciary Committee, and it even picked up one Republican vote. That's good, and that's a discussion we hadn't had before."

What Gotsch is not getting enough of is hearings, she said. "It's disappointing that there hasn't been more activity regarding hearings, but next month, the Sentencing Commission will hopefully release its mandatory minimum sentencing report, and I know the advocacy community will be pushing the Senate Judiciary Committee to hold hearings on that."

For Sterling, it is money that is going to move things in the current Congress. "According to the latest Sentencing Commission on federal drug cases, 26% of federal drug cases were marijuana cases," he noted. "With a federal drug supply reduction budget of $15.4 billion, you can argue to the Congress that if you were to pass the Frank-Paul legalization bill, you could save about $4 billion a year."

Sterling is making a similar argument to the deficit-tackling congressional Supercommittee about federal crack cocaine prosecutions. "I argue to them that if they eliminated federal crack cocaine prosecutions, which account for about 20% of federal drug cases, they could save $3.5 billion a year," he said. "Crack is made and sold locally; it shouldn't be a federal case. That should be reserved for people like Mexican cartel leaders."

But while Sterling's argument is logical, he is not sanguine about the prospects. "We could save billions of dollars a year, but I don't think something that gets translated as letting dope dealers out of prison is going to get very far. Still, it's a contemporary argument, and the money is real money. What is clear is that these expenditures are a waste; they're not keeping drugs out of the hands of the community or reducing the crime in the community, and the money could be better spent on something else."

Budget battles offer potential openings to drug reform foes as well. House Republicans are using budget bills to attempt to kill reforms they didn't like, such as opening up federal AIDS funding streams to needle exchange programs, said Hilary McQuie of the Harm Reduction Coalition.

"We have to fight this constantly in the House now," she said. "They're reinserting all these bans; they even put a syringe exchange ban rider in the foreign operations budget bill, so that's a new front, and we can't even fight it in the House. That means we have to make sure the Senate is lined up so these things can be fixed in conference committee. It feels to me like we can't make any progress in Congress right now."

McQuie said, though, that Congress isn't the only game in town. "We're looking less to Congress and more to the regulatory bodies," she said. "Obama's appointments have been pretty good, and just last week we had SAMHSA coming out with guidance to the state about applying for substance abuse block grants. This is the first big piece of money going out with explicit instructions for funding syringe exchange services. Even in this political atmosphere, there are places to fight the fight."

Where the Congress is likely to be proactive on drug policy, it's likely to be moving in the wrong direction. The ongoing panic over new synthetic drugs provides a fine opportunity for politicians to burnish their drug warrior credentials, and legislation to ban them is moving.

"I'm pessimistic about those stupid bills to outlaw Spice and bath salts," said Piper. "One bill to do that just sailed through the House Commerce Committee, and we're hoping it at least goes through Judiciary. The Republicans definitely want to move it, it went through Commerce without a hearing, and no one opposed it," he explained. "But we're working on it. Given that this is the 40th anniversary of the failed war on drugs, why add another drug to the prohibitionist model?"

"Those bills are going to pass," Sterling bluntly predicted. "There may be some quibbling over sentencing, but there's simply no organized constituency to fight it. DPA and the ACLU are concerned about civil liberties, but I don't think that's going to have much of an impact. I'd be very surprised if more than a handful of liberals vote against this."

That may not be such a bad thing, he suggested. "I'm quite willing to say that people who use these things should not be punished, but I'm not sure I want to defend the rights of people to sell unknown chemicals and call them whatever they want," he said.

Even though the evidence of harm from the new synthetics may be thin, it remains compelling, Sterling said, and few legislators are going to stand up in the face of the "urgent" problem. "Even if you argued that these drugs needed to be studied, the rejoinder is that we are facing a crisis. To challenge these bills is asking more courage of our legislators than our system tolerates."

The remainder of the current Congress is unlikely to see significant drug reform, in large part for reasons that have more to do with congressional and presidential politics than with drug policy. But that doesn't mean activists are going to roll over and play dead until 2013.

"People should continue to pressure members of Congress to get on the Frank-Paul legalization bill," urged Piper. "The more cosponsors we get, the more it helps with passing legislation at the state level, and it also helps with getting media on the issue and making it more likely that the bill will get a hearing. That's a top priority for us."

The budget issue also needs to stay highlighted, Piper said. "Whether it's Democrats or Republicans in charge, Congress is going to make cuts, and they should definitely be pressured to cut the drug war. We want the drug war on the chopping block. This is a unique historical opportunity with the recession and the focus on the budget cuts. We have to re-frame the drug war as not only failed, but too expensive to continue."