The US Supreme Court announced Monday that it will decide whether a federal law designed to reduce the disparity between crack and powder cocaine sentences should be applied to those who were convicted, but not sentenced, before it came into effect.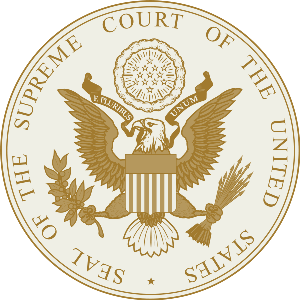 The court granted certiori to two appellants,
Edwin Dorsey
and
Corey Hill
, both of whom were convicted of federal crack cocaine offenses before the 2010 Fair Sentencing Act went into effect, but not sentenced until after it was in effect. Lower courts split on whether the act should apply, but the US 7th Circuit Court of Appeals in Chicago held it should not.
The cases of people like Dorsey and Hill, whose cases were not complete when the law went into effect are known as "crack cases in the pipeline," or "pipeline" cases.
The Fair Sentencing Act reduced the disparity between the amount of crack cocaine and the amount of powder cocaine needed to trigger federal mandatory minimum sentences by increasing the amount of crack needed to trigger such sentences, and lessened the penalties for crack offenses specified by the federal sentencing guidelines system. Once a 100:1 ratio between weight of crack cocaine vs. powder cocaine, the disparity was reduced to 18:1. At the beginning of November, the reductions were made retroactive, allowing up to 12,400 prisoners to file motions seeking early release. But "pipeline" cases were caught in a lacunae.
The Supreme Court will hear the two cases together in oral argument. A decision in the cases is expected by June.