by Bernd Debusmann Jr.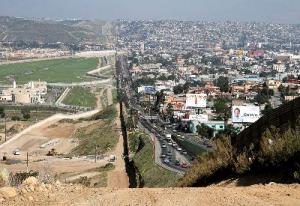 Mexican drug trafficking organizations make billions each year smuggling drugs into the United States, profiting enormously from the prohibitionist drug policies of the US government. Since Mexican president Felipe Calderon took office in December 2006 and called the armed forces into the fight against the so-called cartels, prohibition-related violence has killed around 40,000 people, including more than 15,000 last year. The increasing militarization of the drug war and the arrest or killing of dozens of high-profile drug traffickers have failed to stem the flow of drugs -- or the violence -- whatsoever. The Merida initiative, which provides $1.4 billion over three years for the US to assist the Mexican government with training, equipment and intelligence, has so far failed to make a difference. Here are a few of the latest developments in Mexico's drug war:
Wednesday, November 9
In Culiacan, Sinaloa, soldiers
captured a high-ranking Sinaloa Cartel figure wanted by the United States
. Ovideo Limon Sanchez is alleged to have been in charge of the cartel's cocaine shipments to Los Angeles and other parts of southern California and to have managed the distribution and transportation of the cocaine once in the US. He had been wanted by American authorities since 2007 and had a $5 million reward on his head.
Thursday, November 10
In Nuevo Leon,
marines arrested a high-ranking Zeta boss
after an anonymous tip-off. Rigoberto Zamarippa Arispe, "Comandante Chaparro," was arrested in the town of Cadereyta, near Monterrey.
In Saltillo, Coahuila,
the 21-year old nephew of acting Governor Jorge Torres Lopez was shot and killed
as he drove away from the law school which he was attending. He was killed when his truck was intercepted by gunmen wielding assault rifles.
Between Tuesday and Friday,
at least six people were killed
in a series of heavy clashes in Saltillo and the nearby town of Ramos Arizpe. On Wednesday, a kidnap victim was rescued during a raid on a cartel safehouse in the city.
Friday, November 11
South of Mexico City,
Mexico's Interior Minister Jose Francisco Blake Mora was killed in a helicopter crash
along with seven others. He was widely considered the public face of Mexico's drug war. The cause of the crash is still unclear, but experts have said it is extremely unlikely to be foul play, although many Mexicans believe it to be.
In 2008, another Interior Minister, Juan Camilo Mourino, was killed in a plane crash in Mexico City.
Sunday, November 13
In Michoacan, the
army arrested a high-ranking member of the Knights Templar Organization
.
Juan Gabriel Orozco Favela, "El Gasca," is thought to have controlled his organization's operations in the city of Morelia and is alleged to be behind the torture and murder of 21 people who were killed in the city this June.
In Bocoyna, Chihuahua,
six bricklayers were found brutally murdered
. One victim had been decapitated and another had his hands cut off. All six had their throats slit, bled to death, and were then shot.
In Culiacan, Sinaloa,
a well-known singer of narcocorridos (songs which tell the stories of drug traffickers) was shot and killed
. Diego Rivas was killed along with two other men when gunmen in a passing car opened fire on him with an AK-47. Many of Rivas' songs were odes to members of the Sinaloa Cartel, such as bosses "El Chapo" Guzman and Ismael "El Mayo" Zambada. Several other musicians of this genre have been killed in recent years.
Monday, November 14
In Los Mochis, Sinaloa, army
personnel and state police arrested 32 police officers and commanders
from the nearby municipality of Ahome after having summoned them to a conference with state security officials. Once at the meeting, the men were disarmed and arrested. The Ahome municipal police force is alleged to have been thoroughly corrupted and infiltrated by the Zetas and Beltran-Leyva Cartel.
Tuesday, November 15
In Torreon, Coahuila,
a local newspaper's offices were attacked by armed men
. The website of El Siglo de Torreon newspaper said that three armed men set fire to the façade of the office building and shot at the newspaper's sales offices. The motive remains unclear, as the newspaper ceased reporting on cartel activities over a year ago.
In Nuevo Leon,
11 suspected Zetas were captured
during a series of army raids in the Cadereyta, Albero, and Rancho Viejo areas. In one of the three raids, a kidnap victim was rescued from a safe house.
Wednesday, November 16
In Torreon, Coahuila, a
federal prosecutor was gunned down
. Victor Manuel Martinez Cortez was sitting in his car about to leave his home when he was shot dead by an unknown number of gunmen.
In Mexico City,
Mexican Attorney General Marisela Morales announced
that she has asked the US government to extradite six people held in American custody to Mexico on gun running charges. Three are being held in Texas and three in California. Two others are already being held on similar charges in Mexico. No further details on the six individuals were given in the statement.
[Editor's Note: We have been conservatively estimating Mexican drug war deaths this year after El Universal quit publishing a box score. As of last week, we had estimated 8,100 deaths so far this year, but in light of new figures have revised that figure upward to 11,000. Even that figure is an estimate, no more, until there is some official toll reported.]
Total Body Count for 2007 (approx.): 4,300
Total Body Count for 2008 (approx.): 5,400
Total Body Count for 2009 (approx.): 9,600
Total Body Count for 2010 (official): 15,273
Total Body Count for 2011: (approx.): 11,000
TOTAL: > 45,000