In an analysis released Tuesday, California NORML estimated that the number of medical marijuana patients in the Golden State is at least 750,000 and could be as high as 1,125,000. Those figures represent 2% and 3% of the state's population, respectively.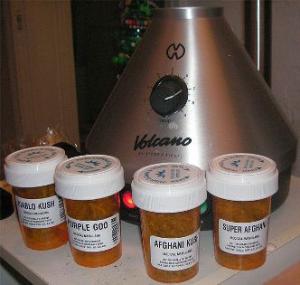 In earlier analyses, California NORML had estimated the number of patients at 75,000 in 2004, 150,000 in 2005, and 300,000 in 2007.
Because patients are not required to register with the state, nobody knows for sure what the real number is. California NORML arrived at its estimate by looking at registration rates in other medical marijuana states that have similar wide access to medical marijuana clinics and dispensaries, most notably Colorado and Montana.
In Colorado, 2.5% of the state population is on the medical marijuana registry, while in Montana, the figure is 3%. Other registry states have lower percentages, but those can be attributed to the lack of dispensaries, limits on dispensaries, or, in the case of Michigan, the relative newness of the program.
In accepting a figure in the 2.5-3% range, California NORML is being cautious. California's medical marijuana law has been in effect for longer than those states and it is the most inclusive, allowing a recommendation to be issued for virtually any reason.
Despite the high number of medical marijuana users, there is no evidence that easy access to medical marijuana has spurred pot use in California, the group argued, citing federal and state government surveys. California is only slightly above the national average for past month or past year use and use among teenagers has actually declined, California NORML pointed out.
Based on the population estimates, per patient consumption of between one-half and one gram a day, and an average price of $320 an ounce, the group estimated the total retail value of medical marijuana consumed in the state each year at between $1.5 billion and $4.5 billion.
"The data show that medical marijuana users are becoming an increasingly important constituency," said California NORML Director Dale Gieringer. "It is time for the federal government to stop ignoring the facts and recognize their right to medicine."