Legendary country music singer and avowed marijuana user Willie Nelson and his Teapot Party have endorsed the pro-legalization presidential bid of Republican candidate Gary Johnson, the Johnson campaign announced in a press release Tuesday. The endorsement came after Nelson and Johnson met last week and marks the Teapot Party's first foray into presidential politics.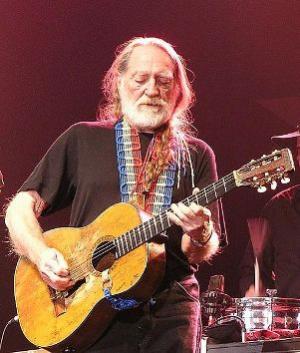 "I am truly gratified to have the endorsement of such a legendary entertainer and champion for individual rights as Willie Nelson," said Johnson. "Not only is Willie a superstar talent but, he is a strong advocate for social change, as seen through his tireless work on behalf of family owned farms and hard working Americans. People across this country are demanding the freedom and opportunity to pursue their dreams without interference from a heavy-handed government, and Willie and I stand together to lend our voices to those demands."
Johnson, the former governor of New Mexico, could use the help of some non-traditional GOP primary voters that Nelson could help deliver. The conventional wisdom gives him only an outside shot at the nomination, with the nomination poll aggregator
Real Clear Politics
not even including him on its lists of candidates declared and undeclared.
Johnson made his effort official last month, declaring his candidacy at the New Hampshire State House. Johnson has made a critique of drug prohibition a central tenet of his platform and is straightforwardly calling for marijuana legalization. As he put it during last week's Fox News Republican presidential candidate debate: "I advocate legalizing marijuana -- control it, regulate it, tax it."
That works for Willie and the Teapot Party, a phenomenon that began last fall after the Red Headed Stranger's most recent encounter with the pot police and now boasts 66,000 Facebook members. Marijuana legalization is its goal.
"The purpose of the Teapot Party is to vote in people who believe in what we do and vote out the ones who don't," said Nelson.
And Gary Johnson wins his first celebrity endorsement.
(This article was published by StoptheDrugWar.org's lobbying arm, the Drug Reform Coordination Network, which also shares the cost of maintaining this web site. DRCNet Foundation takes no positions on candidates for public office, in compliance with section 501(c)(3) of the Internal Revenue Code, and does not pay for reporting that could be interpreted or misinterpreted as doing so.)