The Montana Senate voted 29-21 in favor of a bill, House Bill 161, repealing the state's voter-approved medical marijuana law last Thursday. It needs one more procedural vote to clear the chamber. The measure has already passed the House.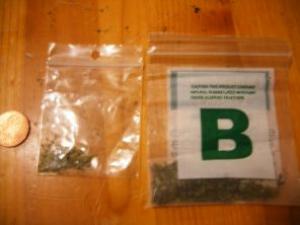 Thursday's repeal vote came after increasingly fractious wrangling among legislators over efforts to regulate -- not repeal -- medical marijuana in Montana blew up last Wednesday. Senate Majority Leader Jeff Essmann (R-Billings) had crafted a bill to regulate the industry,
Senate Bill 423
, and that bill sailed through the Senate on a 37-13 vote. But the Senate twice failed to muster the two-thirds majority needed to suspend the rules to allow the bill to be voted on twice in one day in order to meet a legislative deadline.
That left an opening for Senate repeal advocates. After the first vote to suspend the rules on SB 423 failed, Sen. John Brendan (R-Scobey) blew the repeal bill out of the Senate Judiciary Committee, where it had previously been stalled on a tie vote after passing the House.
If the bill passes on the final procedural vote, it would then go to the desk of Gov. Bryan Schweitzer (D). If he were to sign the bill, that would mark the first time any medical marijuana state has turned back the clock.
But Schweitzer's signature is by no means a done deal. In previous comments on the subject,
Schweitzer said he wanted to see the state's law reformed, not repealed
.