Editor's Note: This year, Drug War Chronicle is going to try to track every death directly attributable to drug law enforcement during the year. We can use your help. If you come across a news account of a killing related to drug law enforcement, please send us an email at

[email protected]

.]
A deputy US marshal and the fugitive he was trying to arrest were
killed Tuesday
in a gun battle in St. Louis. They become
the 14th and 15th people killed in US drug law enforcement operations so far this year
.
Deputy US Marshal John Perry, 48, was shot in the head and died later at a local hospital. A second US marshal and a St. Louis police officer were shot and wounded.
All three were shot by the fugitive they were seeking, Carlos Boles, who had a long history of drug and other offenses and who was wanted on charges of drug possession, resisting arrest, and assaulting an officer. Boles was shot and killed at the scene by officers returning fire.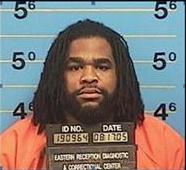 Boles had at least 12 criminal convictions and had served time for drug offenses and assault. The St. Louis Police Violent Offenders Unit had asked for help from the US marshals because Boles "could pose a threat to law enforcement officials," the department said.
Perry becomes the second deputy US marshal to be killed attempting to serve arrest warrants on fugitive drug offenders so far this year. Last month,
Deputy US Marshal Derek Hotsinpiller, 24, was killed in West Virginia
under similar circumstances.