Editor's Note: This year, Drug War Chronicle is going to try to track every death directly attributable to drug law enforcement during the year. We can use your help. If you come across a news account of a killing related to drug law enforcement, please send us an email at [email protected].]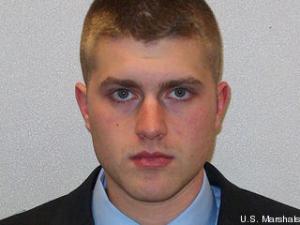 A Deputy US Marshal and a fugitive alleged crack cocaine dealer were killed in a shootout in Elkins, West Virginia, Wednesday. Two other US Marshals were shot and wounded in the incident. The deaths are
the eighth and ninth killings in US drug law enforcement operations so far this year
.
According to West Virginia State Police
, US Marshals and State Police troopers went to the home of Charles Edward Smith to serve a federal warrant for failure to appear on drug possession and firearms charges. Police announced themselves, then broke down the door and entered the home. Smith then opened fire with a shotgun, fatally wounding 24-year-old Deputy US Marshal Derek Hotsinpiller. A marshal and a trooper then opened fire, killing Smith.
Hotsinpiller is the first Deputy US Marshal killed by gunfire since the Ruby Ridge, Idaho, stand-off in 1992.
Smith was the subject of a 2006 federal arrest warrant after being indicted for possession with intent to distribute crack cocaine and being an unlawful drug user in possession of a firearm in a 2005 arrest. Those charges stemmed from an attempt to sell three grams of crack cocaine.
This month, an informant told law enforcement Smith was at the Elkins address, and marshals doing surveillance spotted him outside the home. Marshals applied for a search warrant for the address, and their attempt to execute it led to Wednesday's deadly confrontation.
Police said they seized $354 in cash, a number of coins, a Rolex wristwatch, a set of digital scales, various crack pipes, a black knife, and eight firearms from Smith when he was arrested in 2005. There was no word on what, if anything, was seized Wednesday.