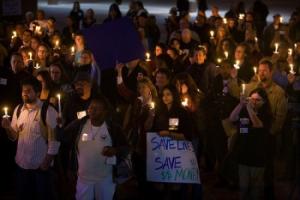 November 2-5, 2011
Westin Bonaventure
Los Angeles, California
www.reformconference.org
This biennial event is the outstanding international conference that focuses on addressing drug policy issues from a reform perspective. Over a thousand people are expected to attend this year's gathering in Los Angeles. Presenters and other attendees include scholars, activists, government officials as well as specialists in treatment, prevention, harm reduction and drug law enforcement - primarily from around the United States but also from dozens of other countries.
If you believe that the war on drugs is doing more harm than good, you can't miss this extraordinary gathering.
Call for Proposals now open!
Proposals accepted until March 18.
Click on the archive and web site links below to see the broad range of subjects addressed at the conference. Registration and Scholarship Application opening soon.
The International Drug Policy Reform Conference
NEXT: November 2-5, 2011, Los Angeles, CA:
http://www.reformconference.org
PAST: November 12-14, 2009, Albuquerque, NM:
http://www.drugpolicy.org/events/archive/conferences/reform2009