Ah, the crooked prison guards are back. We missed them last week, but we knew they wouldn't stay away long. Let's get to it: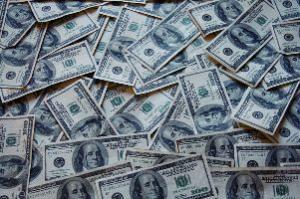 In Tallahassee, Florida,
a Florida Department of Corrections guard was arrested last Thursday
on charges he tried to traffic cocaine to prisoners where he worked. Guard Eric James, 34, was arrested in a sting operation in a local Walmart parking lot as he attempted to buy cocaine to smuggle into the prison. The guy he was getting the cocaine from was actually an undercover officer with the Lake County Sheriff's Office Narcotics Unit. He is charged with bribery and cocaine trafficking. James is being held in the Leon County Jail on $10,000 bond.
In Boston,
a Massachusetts prison guard pleaded guilty in federal court Tuesday
to trying to smuggle heroin to sell to inmates at a medium-security prison near Boston. Ronald McGinn Jr. went down after the state Department of Corrections told the FBI someone was smuggling drugs into the prison, and the FBI sent in an undercover officer. McGinn sent text messages and discussed with the officer the amounts he would smuggle and the fees he would charge. He was arrested in possession of 29 grams of heroin in April. He pleaded guilty to possession of heroin with intent to distribute and faces up to 20 years in prison when sentenced in September.
In Greenbelt, Maryland,
a former Prince George's County police officer pleaded guilty Tuesday
to selling cocaine and other charges. Sinisa Simic went down in a sweeping federal investigation of corruption in the county. He admitted that he and another man had sold more than 600 grams of cocaine in return for $24,000, as well as protecting shipments of contraband cigarettes. He pleaded guilty to cocaine trafficking, extortion, and two firearms offenses, and faces a mandatory minimum 10-year federal prison sentence when he returns to court for sentencing in September.