A high-powered coalition of state and local elected officials, public figures, and attorneys filed a marijuana legalization initiative with Washington state officials June 22. Known as New Approach Washington, the group is aiming to put the measure before voters in the November 2012 elections.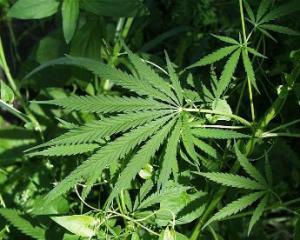 The initiative is distinct from the
Sensible Washington
initiative campaign, which had hoped to put its measure before voters in November 2011. The Sensible Washington initiative now appears unlikely to make the ballot because with little more than a week left until it must turn in signatures, it has less than half the required amount and little money to pay signature-gatherers.
Key features of the New Approach Washington initiative include:
Distribution to adults 21 and over through state-licensed, marijuana-only stores; production and distribution licensed and regulated by Liquor Control Board (LCB).
Severable provision (e.g. provision would stand if courts invalidated other provisions) decriminalizing adult possession of marijuana; possession by persons under 21 remains a misdemeanor.
Stringent advertising, location, and license eligibility restrictions enforced by LCB.
Home growing remains prohibited; except, initiative does not affect Washington's medical marijuana law.
Estimated $215 million in new state revenue each year, with roughly $40 million going to state general fund (B&O and retail sales tax) and $175 million (new marijuana excise tax) earmarked for youth and health programs and marijuana education programs.
THC blood concentration of 5 ng/mL or higher is per se Driving Under the Influence.
Among the backers of the initiative are Seattle City Attorney Pete Holmes, former US Attorney for the Western District of Washington (and prosecutor of Marc Emery, ironically) John McKay, travel program celebrity Rick Steves, state Rep. Mary Lou Dickerson (D-Seattle), and ACLU of Washington drug policy honcho Allison Holcomb, who is stepping down temporarily to run the campaign.

The group will have until December 30 to gather 241,153 valid voter signatures to put the issue before the legislature. The legislature could then approve the measure or send it to voters in the November 2012 election.

It's starting to look like marijuana legalization will be on the ballot in at least three, and possibly four, states next year. Efforts are already underway in California, Colorado, and Oregon.