One of New Zealand's most prominent and aggressive marijuana legalization advocates will spend the next eight months in prison. Dakta Green was sentenced Tuesday after being found guilty on three marijuana charges earlier this year.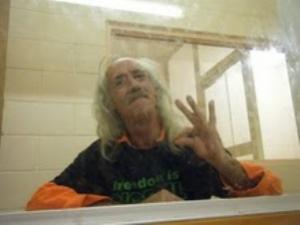 For two and half years, Green had operated
The Daktory
, a west Auckland club where marijuana could be freely bought and sold. He was charged following police raids on the club in January 2010, after he went public with plans to expand operations and open pot clubs nationwide.
The protests of dozens of Daktory supporters outside the courthouse could be heard inside the courtroom as Green objected to the sentence. But Judge Phil Gittos said the sentence was more lenient that than sought by the Crown and that the "law must be upheld."
It's not the first time Green has been jailed for the herb. He spent a year in the Chester County (Pennsylvania) Jail in 1999 and nearly three years in prison in New Zealand beginning in 2002. But those experiences only strengthened his activism. He legally changed his name from Ken Morgan to Dakta Green in 2008, was a candidate in a regional election for the
Aotearoa Legalize Cannabis Party
in 2009, and is a regional director of
New Zealand NORML
.
Green shut down The Daktory to its 2,000-plus members after he was convicted. Its motto was "Live like it was legal."