Although new synthetics are coming to market faster than governments can ban them, a number of states have moved in recent weeks to criminalize their possession and distribution. In Florida, Louisiana, Minnesota, Pennsylvania, and Wisconsin, state governments have enacted bans on synthetic cannabinoids ("fake pot") or synthetic stimulants ("bath salts"), or both. In South Dakota, they took a slightly different path to arrive at the same end.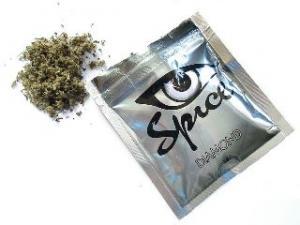 Synthetic cannabinoids are marketed as "incense" under a variety of names, including
Spice
and
K-2
. They are currently the subject of a one-year emergency ban by the DEA, which is set to expire at the end of February. "Bath salts" are made from methcathinone analogues, typically mephedrone and MDPV, and produce a high likened to cocaine, methamphetamines, and ecstasy. The DEA lists them as a "drug of concern," but has yet to act against them. They are sold under names like
Bliss, Ivory Wave
, and the less mellow-sounding
Charley Sheene
and
Drone
.
In Florida, Gov. Rick Scott (R) signed into law
House Bill 1039
on May 31. It criminalizes the possession of "bath salts" by making them a Schedule I controlled substance. The new law makes permanent an emergency ban on the drugs that went into effect in January.
In Louisiana, the legislature has passed
House Bill 12
, which bans both synthetic marijuana and "bath salts." Gov. Bobby Jindal, who in January issued an executive emergency ban on the synthetic stimulants and who made this bill part of his legislative agenda, is expected to sign it shortly. Under the bill, both fake pot and "bath salts" will be classified as Schedule I drugs and their possession or distribution will be punished accordingly. This bill is set to go into effect July 15.
In Minnesota, Gov. Mark Dayton (D) has signed into law
HF0057
, which criminalizes bath salts, fake pot, and 2-CE, as well as any substances that are "substantially similar" in chemical structure and pharmacological effects to illegal drugs. That law goes into effect Friday. Although all of the substances are placed on Schedule I of the controlled substances list, possession of fake pot is a misdemeanor and sale of fake pot is a gross misdemeanor. Possession or sale of bath salts or 2-CE is a felony.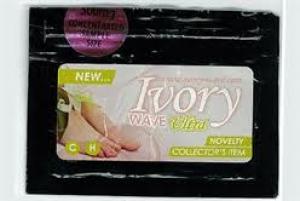 In Minnesota, at least, retailers are fighting back.
Three of them filed suit in Hennepin County (Minneapolis) District Court Monday
charging that the law is too vague and broad and is not backed by scientific proof. They also argue that the law provides no criteria for determining if a substance is "substantially similar" to an illegal drug and that the ban infringes on individuals' right to privacy and pursuit of happiness.
Consumers and retailers won't know "if they're committing a crime or not," said attorney Marc Kurzman, who is representing the stores. "You shouldn't have to get the answer by being charged and going through criminal trials," he said.
In Pennsylvania, Gov. Tom Corbett (R) last week signed into law
Senate Bill 1006
, which bans the possession, sale, and use of fake pot, "bath salts," and, for good measure, the psychedelic designer drug 2-CE and salvia divinorum. Possession of the proscribed substances can earn you a year in prison, while sales or possession with intent can get you five years. The law will go into effect in late August, 60 days after it was signed into law.
"If left unchecked, synthetic drugs could have developed into the most dangerous drug crisis since methamphetamine labs found their way into our state,'' Corbett said in a press release announcing his signature. "This ban on synthetic drugs sends a strong message that Pennsylvania will not tolerate the use of these chemicals."
In South Dakota, Gov. Dennis Daugaard (R) back in March signed into law
Senate Bill 34
, which will go into effect Friday. In deals with the fake pot and "bath salts" "threat" not by criminalizing them, but by making it a crime to use, possess, manufacture, or distribute them -- or any other substance -- to get high. In South Dakota, it is already a crime to have ingested an illegal drug; now, it will be a crime to ingest legal substances if it is for the purpose of intoxication.
In Wisconsin, Gov. Scott Walker (R) last week signed into law
Senate Bill 54
criminalizing the sale, manufacture, and possession of synthetic cannabinoids and synthetic stimulants. Possession of synthetic cannabinoids is now punishable by up to six months in jail for a first offense and three years in prison for a second offense, while manufacture or distribution garners up to six years in prison. Possession of synthetic stimulants now garners up to a year in jail for a first offense, while distribution of manufacture earns a number of years in prison, depending on the quantity involved.
"By classifying dangerous synthetic narcotics as illegal in the state of Wisconsin we are giving law enforcement the ability to take these destructive substances off of our streets and out of our neighborhoods," Gov. Walker said in a signing statement.
For a master list of states that have banned or are considering banning or otherwise controlling mephedrone and MDPV ("bath salts"), go
here
. For a master list of states that have banned or are considering banning or otherwise controlling fake pot, go
here
.