The Office of National Drug Control Policy (ONDCP -- the drug czar's office) Monday released this year's version of the annual guiding federal document on drug policy, the 2011 National Drug Control Strategy, and there's not much new or surprising there. There is a lot of talk about public health, but federal spending priorities remain weighted toward law enforcement despite all the pretty words.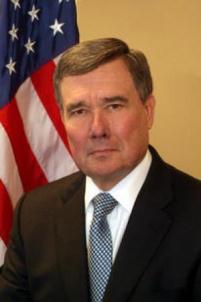 The strategy identifies three "policy priorities": reducing prescription drug abuse, addressing drugged driving, and increased prevention efforts. It also identifies populations of special interest, including veterans, college students, and women with children.
The strategy promises continued strong law enforcement and interdiction efforts, including going after the opium and heroin trade in Afghanistan and cooperating with Mexican and Central American authorities in the $1.4 billion Plan Merida attack on Mexican drug gangs.
"Drug use affects every sector of society, straining our economy, our healthcare and criminal justice systems, and endangering the futures of our young people," said ONDCP head Gil Kerlikowske in introducing the strategy. "The United States cannot afford to continue paying the devastating toll of illicit drug use and its consequences."
This is all standard stuff. One thing that is new is ONDCP's felt need to fight back against rising momentum to end the drug war, or at least legalize marijuana, and rising acceptance of medical marijuana. The strategy devoted nearly five full pages to argumentation against legalization and medical marijuana.
"Marijuana and other illicit drugs are addictive and unsafe," ONDCP argued in a section titled
Facts About Marijuana
. "Making matters worse, confusing messages being conveyed by the entertainment industry, media, proponents of 'medical' marijuana, and political campaigns to legalize all marijuana use perpetuate the false notion that marijuana use is harmless and aim to establish commercial access to the drug. This significantly diminishes efforts to keep our young people drug free and hampers the struggle of those recovering from addiction."
Just to be clear, ONDCP went on to say flatly "marijuana use is harmful," although it didn't bother to say how harmful or compared to what, nor did it explain why the best public policy approach to a substance that causes limited harm is to criminalize it and its users.
ONDCP also argued that despite medical marijuana being legal in 16 states and the District of Columbia, "the cannabis (marijuana) plant is not a medicine." Somewhat surprisingly, given that the DEA just days ago held that marijuana has no accepted medical use, the national drug strategy conceded that "there may be medical value for some of the individual components of the cannabis plant," but then fell back on the old "smoking marijuana is an inefficient and harmful method" of taking one's medicine.
"This administration steadfastly opposes drug legalization," the strategy emphasized. "Legalization runs counter to a public health approach to drug control because it would increase the availability of drugs, reduce their price, undermine prevention activities, hinder recovery support efforts, and pose a significant health and safety risk to all Americans, especially our youth."
It was this section of the strategy that excited the most attention from drug policy reformers. They lined up to lambast its logic.
"It is encouraging that ONDCP felt a need to address both medical marijuana and general legalization of the plant in its 2011 strategy booklet, which was released today," noted Jacob Sullum at the
Reason blog
. "It is also encouraging that the ONDCP's arguments are so lame… The ONDCP never entertains the possibility that a product could be legal even though it is not harmless. Do the legality of alcohol and tobacco send the message that they are harmless? If you oppose a return to alcohol prohibition, should you be blamed for encouraging kids to drink and making life harder for recovering alcoholics? ONDCP director Gil Kerlikowske may have renounced the use of martial rhetoric to describe the government's anti-drug crusade, but he still manages to imply that reformers are traitors whose 'confusing messages' are undermining morale in the nation's struggle against the existential threat of pot smoking."
"It's sad that the drug czar decided to insert a multi-page rant against legalizing and regulating drugs into the National Drug Control Strategy instead of actually doing his job and shifting limited resources to combat the public health problem of drug abuse," said Neill Franklin, director of
Law Enforcement Against Prohibition
. "Obama administration officials continually talk about the fact that addiction is a medical problem, but when our budgets are so strained I cannot understand why they're dumping more money into arrests, punishment and prisons than the Bush administration ever did. The fact is, once we legalize and regulate drugs, we will not only allow police to focus on stopping violent crime instead of being distracted by arresting drug users, but we will also be able to put the resources that are saved into funding treatment and prevention programs that actually work. Who ever heard of curing a health problem with handcuffs?"
Some reformers offered a broader critique of the strategy.
"Other than an escalating war of words on marijuana, it's all pretty much the same thing as last year," said Bill Piper, director of national affairs for the
Drug Policy Alliance
. "There's nothing really new here, except they are a bit more punitive this year," he added, citing the pushback on marijuana, the call for a drugged driving offensive, and a call to encourage workplace drug testing. "Last year, it was more about reform, but this year ONDCP is up to its old tricks again. Whatever window they had to turn over a new leaf is closed; Kerlikowske has been fully captured by the drug war establishment."
The Obama administration could pay a price for its intransigence on drug policy, said Piper.
"They badly underestimate the American people and the drug reform movement, especially on medical marijuana," he said. "It's not just the strategy, but the DEA refusal to reschedule and the Department of Justice memo, too. They are talking about coming out big against medical marijuana, but I think they know there is little they can do. In a sense, this is an act of desperation, a sign that we are winning. First they ignore you…"
The veteran drug reform lobbyist also professed concern about the drugged driving campaign. The strategy sets as a goal a 10% reduction in drugged driving (although it doesn't even know how prevalent it is) and encourages states to pass zero tolerance per se DUID laws that are bound to ensnare drivers who are not impaired but may have used marijuana in preceding days or weeks.
"We are concerned about getting states to pass those laws," he said. "They are problematic because people can go to jail for what they did a week ago. We're also concerned about the push for employee drug testing."
Piper's overall assessment?
"There's not a lot of new policies there, and that's disappointing," he said. "This is a drug policy on autopilot; it's just a little more aggressive on the marijuana issue."