Lawmakers in Springfield Thursday voted to reject a bill that would have allowed some Illinois patients access to medical marijuana. The bill, SB 1381, was defeated in the House by a vote of 56-60.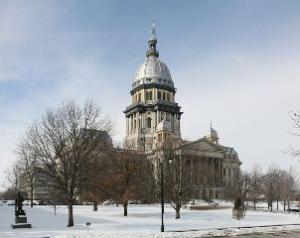 The measure had passed the state Senate on a 30-28 vote in May, meaning that passage by the House would have sent the measure to the desk of Gov. Pat Quinn (D) and made Illinois the 16th medical marijuana state once he signed it.
The bill would have given patients suffering from chronic, debilitating medical conditions, such as cancer, multiple sclerosis, or glaucoma, the right to possess up to two ounces for their own use. It would also have allowed them or designated caregivers to grow up to six plants, three of which could be flowering. That number was lowered from seven during consideration by the Senate.
The House sponsor of the bill, Rep. Lou Lang (D-Skokie) had pressed for a vote on the bill this week, saying it would pass if all supporters showed up. They didn't, but undaunted by the defeat, Lang told
St. Louis Today
he planned to reintroduce the bill.
"I am going to continue to press on -- on this particular piece of legislation, or some version of it -- until I pass it," Lang said. "Next year, the year after... I'm a young man. I'll be here awhile."
There is still an outside chance the bill could be passed this session. As the
Marijuana Policy Project
noted in a Friday email to supporters, a representative who voted no on the bill can file for a motion of reconsideration to bring the bill up for another vote. One has already done so, the group reported.