A private safe injection site for heroin users is set to open in Copenhagen this week despite warnings from police and over the objections of neighbors. The harm reduction operation will be located in the city's Vesterbro district near Central Station. It will be the first in Denmark.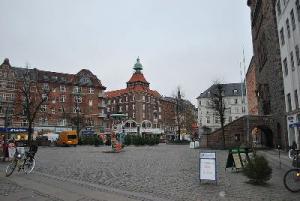 Police said they did not oppose the site's opening, but would shut it down if they find people using drugs there. "The room is not illegal per se, but possession of narcotics is illegal," Copenhagen Police spokesman Arne Wissing told the
Copenhagen Post
. "We have no intention to sit passively and witness criminal acts, so if we see people in possession of illegal drugs, we will certainly act."
But safe injection site organizer Michael Lodberg Olsen said there was nothing illegal about it. "If that's the case, then they could just as well have shut down all of Vesterbro 30 years ago," he said, referring to needle exchange programs that have operated there for decades. "A report from the UN states that handing out clean needles to drug abusers is the same as establishing an injection room," he said.
Safe injection sites are already operating in Australia, Canada, Germany, Luxembourg, the Netherlands, Norway, and Spain. There are no safe injection sites in the US, although there has been talk about establishing one in San Francisco.