A California dope squad leader goes bad, a Rhode Island narc goes to prison, and, of course, there are a couple of jail guards in trouble. Let's get to it: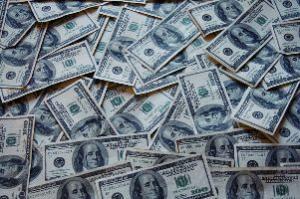 In Martinez, California
, the former commander of the Central Contra Costa Narcotics Enforcement Team was arraigned last Friday
on charges he stole seized drugs and resold them on the black market. Norman Wielsch, 49, faces 28 felony counts around the alleged theft and sale of marijuana, steroids, prescription pills, methamphetamine, and meth precursor chemicals. Prosecutors said in court that Wielsch had confessed to stealing and dealing drugs with the help of a friend who was a private investigator. The friend has also been arrested. Prosecutors said that since November, the pair had made at least six drug sales and netted more than $13,000. The drug task force Wielsch ran until last week has been put on hiatus while officials review its drug-handling practices. Wielsch's family said he was under financial stress. His bail was reduced from $1 million to $400,000 after he handed in his passport.
In Providence, Rhode Island,
a former Providence narcotics detective was sentenced February 17
to eight years in prison in a drug scandal that has already netted two other officers. Joseph Colanduono, who had been assigned to a DEA task force, had pleaded guilty in December to two counts of conspiracy to deliver drugs, larceny over $500, and harboring a criminal. He admitted he helped arrange cocaine deals between one of his informants and another police officer.
In Corpus Christi, Texas,
a former Nueces County jail guard was sentenced last Friday
to six years in prison for attempting to smuggle drugs into the jail. Jamyrria Reed, 29, went down after an inmate tipped off officials that Reed was offering to supply drugs to prisoners. She pleaded guilty to bribery and possession of cocaine. She could have faced up to 99 years behind bars, but will probably be out in about one year.
In Lancaster, Pennsylvania,
a Lancaster County prison guard was arrested February 17
for selling drugs. Guard Douglas Brosey, 42, went down after selling $750 worth of cocaine to a snitch. He is charged with possession and delivery of a controlled substance. Oh, and he's been fired, too. There is no word on bail.