California voters opted for treatment over prison for drug possession offenders when they passed Proposition 36 with 61% of the vote in 2000. But now, five years after voter-mandated funding for treatment expired, the deficit-wracked state government is refusing to ante up, equally cash-starved counties are refusing to fund treatment locally, and drug offenders are ending up with neither treatment nor jail.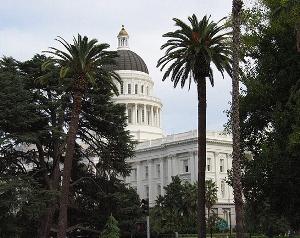 When Prop 36 was fully funded by voter mandate, people who were convicted of first- or second-time drug possession offenses and decided to opt in were placed on probation with the requirement that they enter treatment. Treatment was funded by the state. But after that initial five-year mandate, and as California's budget crisis worsened, state funding has shrunk each year, and waiting lists for treatment for Prop 36 offenders began to grow.
That's even as the program has proven a success. According to
research conducted by UCLA
, Prop 36 has reduced the number of people imprisoned for drug possession by 40%, or 8,000 people, saving taxpayers $400 million in corrections costs this year alone. Overall, Prop 36 has saved the state more than $2 billion in corrections costs.
Perversely, Prop 36 treatment didn't get a penny of it. Once the mandated funding of around $120 million a year expired, treatment funding fell from a high of $145 million in 2007-2008 to $118 million in 2008-2009, $18 million in 2009-2010, and zero last year. Gov. Jerry Brown (D) has proposed zero funding for Prop 36 treatment again this year.
"Prop 36 has helped reduce the number of people incarcerated for drug possession by nearly half, but there are still 9,000 of them in prison," said Margaret Dooley-Sammuli, deputy state director for Southern California for the
Drug Policy Alliance
, the group that sponsored Prop 36. "Most were never convicted of any serious or violent offense, but are there because they have a drug problem and multiple offenses. This is the same population that we've successfully been diverting from prison in huge numbers with no negative impact on public safety or on the taxpayers."
Prop 36's mandates are still in effect even if no one is allocating money to fund them. The court must still offer probation with the requirement that the offender goes to treatment, but now, instead of going to treatment, offenders go on a waiting list, which has grown weeks- and months-long as funding shrank, and which now may become endless.
"If you don't really need drug treatment, that's not a problem," said Dooley-Sammuli, "but if you have a drug problem, you are being put at a serious disadvantage. You're not getting the treatment you're entitled to under Prop 36 and you're at greater risk of being found in violation of probation and incarcerated."
With the prospect of help from the state legislature grim, counties are scrambling to figure out what to do. None of the options look very good.
"Long before we had financial support, long before there were funds to subsidize persons involved in the criminal justice system in our treatment services, we were seeing people ordered into treatment by the courts. We have just reverted back to those days," Haven Fearn, director of the Contra Costa County Health Services Department's Alcohol and Other Drug Services Division, told the
Oakland Tribune
. "We still offer treatment services to those individuals, but if the treatment slots are unavailable at the time the court orders it, many of them will have to go onto a waiting list."
Santa Cruz County announced that will "phase out" Prop 36 by no longer monitoring its participants, and other counties have suggested they will send offenders to Narcotics Anonymous. But counties that do not provide Prop 36 treatment could face lawsuits from Prop 36 offenders facing incarceration after failing three drug tests, if those those counties did not provide the treatment required by Prop 36.
"The counties can't opt out," said Dooley-Sammuli. "This is a sentencing statute. No county can end Prop 36. What they are choosing to end is the providing of treatment."
If legislators were smart, they would pay for treatment, said Dooley-Sammuli. "We hope they will realize that the state is crazy to not provide counties the resources to deal more effectively and more cost-effectively with people convicted of drug possession. Probation and treatment are both cheaper than jail. Not only should treatment be funded," she said, "but we know where to find it: In the $450 million currently locked up in the prison budget to incarcerate drug possessors."
Dooley-Sammuli also suggested California make possession a misdemeanor, not a felony. "The legislature recognizes that drug possession isn't an offense that warrants incarceration in state prison, and we're asking that they follow through with what that really means," she said.
"Not only do we save money by making that a misdemeanor, we're also talking about making an important difference in the lives of people convicted of drug possession," she continued. "Having a felony on your record makes a huge difference in employment opportunities, lifetime earnings, being able to vote or adopt children, having custody of your own children, and other damaging collateral consequences."
If California isn't going to imprison drug possessors and it isn't going to provide them treatment, then perhaps it should just go ahead and decriminalize drug possession. Until it does, though, drug possession remains a felony in the Golden State. It's just that the state by law can't send offenders to prison and by choice won't pay to send them to treatment.