Cops can't find their missing dope in Georgia and Massachusetts, another jail guard goes down, a North Carolina narc pays for getting greedy, and so does a South Carolina magistrate. Let's get to it: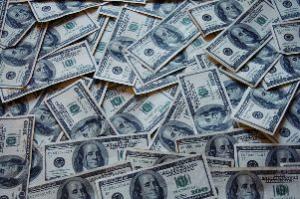 In Boston,
a Boston Police investigation into hundreds of bags of missing drug evidence has hit a dead end
. Police discovered in 2008 that the drugs had been stolen from a department warehouse in Hyde Park, but have failed to turn up any leads or suspects. Drugs seized as evidence in 256 cases, including heroin, cocaine, marijuana, and lots of prescription opiates, are all missing. An audit criticized lax security and a highly disorganized record-keeping system at the warehouse. Ten officers working at the warehouse were transferred after the audit, but because of lack of surveillance at the warehouse and the police code of silence, investigators have been unable to charge any of them. Reforms have been instituted, authorities said.
In Lawrenceville, Georgia,
the Gwinnett County Police Department still can't find two kilos of cocaine
missing from an evidence safe. Three kilos went missing last year, and only one could be accounted for after the Georgia Bureau of Investigation looked into the case. Also missing are several pounds of pot, various pills, and even fake drugs used in investigations. Procedures were so lax that investigators were unable to arrest anyone and no member of the department faces discipline. The department announced Monday it had undertaken reforms.
In Brentwood, New Hampshire,
a Rockingham County jail guard was indicted last Friday
on charges he planned to smuggle Oxycontin into the jail for a prisoner. Guard Sunni George, 33, faces one count each of attempted possession of a controlled drug with intent to sell, attempted delivery of prohibited articles, and conspiracy to deliver prohibited articles. The indictment alleges that late last month, George bought Oxycontin in a shopping center parking lot with the intent of providing it to an unnamed prisoner.
In Durham, North Carolina,
a former sheriff's narcotics supervisor pleaded guilty February 10
to 25 counts of embezzling money from the Durham County Sheriff's Office. Derek O'Mary was in charge of disbursing money for drug buys and other criminal investigations, but admitted to illegally disbursing $97,976 to himself. O'Mary went down after his own narcs narced him out for mismanaging money. He's looking at 4 1/2 years in prison after sentencing later this year.
In Spartanburg, South Carolina,
a former Spartanburg County magistrate pleaded guilty February 9
in a case in which the former clerk of court stole drugs from the county courthouse evidence locker. Former magistrate John Poole Jr. pleaded guilty to conspiracy to possess with intent to distribute a quantity of a substance containing a detectable amount of methamphetamine and cocaine. He, the former clerk of court, and a third party conspired to sell the stolen drugs to a Florida man. Poole netted $715 from an initial drug sale before the scheme was uncovered. He's now looking at up to 20 years in prison.