Already faced with one of the world's highest levels of opiate use, Iran is now confronting a new drug: methamphetamine. The Islamic Republic has responded with intensified law enforcement efforts and, last month, amended its drug law so that for the first time it now imposes harsh penalties for possessing, manufacturing, or trafficking synthetic drugs, including meth and other amphetamines.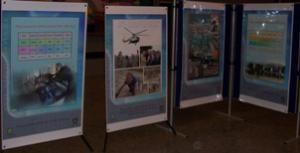 Under the amended Dangerous Drug Act, people caught with more than fifty grams (less than two ounces) of synthetic drugs could face a death sentence if convicted. Iran already imposes the death penalty for people caught in possession of more than five kilograms of opium or 30 grams of heroin.
For the synthetics, however,
it will take a second conviction
to merit a sentence of either life in prison or death by hanging. First offenders will be fined and jailed.
Iran is already one of the world's most prolific drug offender executioners. Dozens go the gallows for drug offenses each year, and this year, Iran is on an especially blistering pace. At least
56 people were executed for drug offenses
in January alone.
Iranian police have not been waiting for the new law to crack down. In a
statement to media
late last month, anti-drug police said they had seized 129 meth labs and 1,151 kilos of meth since March. Hamid Rez Hossein-Abadi, the head of the anti-drug police, added that more than 20,000 people had been arrested for meth offenses in the same time period.
Most recently, authorities in Iran and Malaysia busted a trafficking ring that smuggled meth from labs in Malaysia to Iran.
Malaysian authorities reported
that they had busted more Iranian meth traffickers last month than in all of last year.