By a vote of 98-0, the Virginia House Monday passed its version of a bill, HB 1434, that would outlaw synthetic cannabinoid products. Three days earlier, the state Senate passed its version of the bill, SB 745, on a 37-0 vote.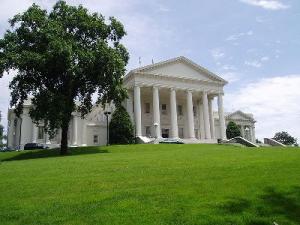 The House bill adds synthetic cannabinoids to the state's list of controlled substances, but the Senate bill does not. The House bill also has stiffer penalties for violators. That means the two bills will have to be reconciled for the ban to move to the governor's desk.
Products containing synthetic cannabinoids are sold in convenience stores, corner gas stations, and head shops in states where they have not been outlawed, and are also available on the Internet. They are typically marketed as incense and are sold under a variety of names, including Spice and K2.
The products are billed as a legal marijuana substitute, but hospital emergency rooms and poison control centers have reported numerous calls from people agitated or paranoid after using them. Still, the symptoms do not appear to be life-threatening, and no overdose deaths have been reported.
The
DEA moved in November
to take emergency action to institute an emergency federal ban on synthetic cannabinoids, but so far, that action has been blocked by legal action from retailers' associations.
Thirteen states have already banned synthetic cannabinoids. Similar actions are pending in a number of other state legislatures this year.