A bill that would decriminalize the possession of up to an ounce of marijuana by adults passed out of two state Senate committees Friday. The bill, SB 1460, must now pass one more committee vote before heading to the Senate floor.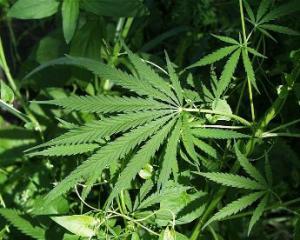 The bill, as amended, makes possession of up to an ounce a civil violation punishable by a fine of up to $100. It also removes marijuana possession as a reason courts may require parolees and probationers to submit to drug treatment, and it clarifies that possession of less than an ounce in itself is not the basis for a possession with intent to distribute charge and that a being fined for possession does not constitute a prior offense for sentencing purposes.
Possession of less than an ounce of pot is currently a misdemeanor punishable by up to 30 days in jail and a $1,000 fine. It also leaves a permanent criminal record.
Marijuana law reform advocates said that pot smokers should not be jailed and clogging up the courts for a nonviolent offense.
"Given how common, how normalized marijuana use is in this country, this is counterproductive," said Pam Lichty, president of the Drug Policy Action Group. "Saddling young people particularly with criminal penalties affects their entire life."
But law enforcement predictably enough stood up to speak against the bill. It would send the wrong message, went the cops' all-too-familiar lament.
"We shouldn't be telling our youth that it's OK to smoke or to deal one ounce of marijuana, period," said Keith Kamita, chief of the narcotics enforcement division for the Hawaii Department of Public Safety.
The measure passed out of the Senate Health and Judiciary and Labor committees in a joint vote Friday and now goes before the Senate Ways and Means Committee. A similar bill in the House,
HB 544
, is before the House Judiciary Committee. No hearing date has yet been set.
Small-time pot possession has been decriminalized in 14 states, the most recent being California, Massachusetts, and Nevada. Most of the other decrim states acted in the 1970s.