A US citizen jailed as a drug trafficker in Egypt in December after importing a shipment of non-drug hemp oil there was freed from jail late last month when mobs of protestors overran prisons across Cairo, but remains in legal limbo. Mostafa Soliman, who operates a company called Health Harvest, has so far been refused a new passport by the US Embassy in Cairo, which means he cannot leave the country. He faces a possible death penalty if convicted of drug trafficking.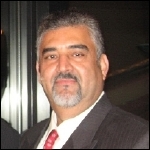 According to the
Death Penalty Project
of the
International Harm Reduction Association
, Egypt is one of 32 countries that have laws mandating the death penalty for some drug offenses on the books. While Egypt is not among the leading drug offender executioner countries, such as Iran, China, Saudi Arabia, Vietnam, Singapore, and Malaysia, drug offenders do get executed there, the first one in 1989.
Soliman, 62, was born in Egypt and has retained Egyptian citizenship, but the dual citizen has resided in the US for the past 40 years. He had returned to Egypt to oversee the arrival of the hemp oil shipment.
When the shipment of bottled hemp oil arrived at Egyptian customs in December, authorities translated "hemp oil" as "hash oil," and that's when Soliman's life took a Kafkaesque turn. (Arabic does not have a distinct word for "hemp": any concoction from the cannabis plant, whether high THC or low THC, is simply called cannabis.
"Even the Egyptian drug enforcement people told me they knew it wasn't hash oil," Soliman said by phone from Cairo Friday night. "But they said they had to follow procedure."
That procedure resulted in a December 30 raid by drug enforcers on Soliman's storage facility and Soliman's arrest on drug trafficking charges. He was jailed pending trial, first at a neighborhood police station, and then, after the local police commander grew irritated by consular visits, transferred to one of Cairo's maximum security prisons.
"I was in an eight by eight cell that held as many as 30 people," said Soliman. "There were killers waiting to be hanged, thieves, rapists. That really upset me."
[
]After Soliman had spent several weeks in prison, his Egyptian attorney managed to arrange bail, which would have allowed him to legally leave prison pending trial. But in a bizarre twist of fate, before he could be released, the current protests exploded in Cairo, and the city's prisons were besieged by mobs of uncertain provenance determined to free the prisoners. The prison guards fled the assault even as the prison caught on fire, leaving prisoners locked in their cells.
"I hid under the window," when the prison came under attack, Soliman said. "I was afraid of the Molotov Cocktails. Then the protestors came and broke the locks on the cells and freed us. It was all planned out. They knew all the military was being moved to the square for the protests and there would be little security at the prisons."
Soliman said he thought the Moslem Brotherhood was behind the attacks on the prisons, but like much else in the current crisis, the truth about that is obscure.
After fleeing the prison, Soliman went into hiding in Cairo, and contacted the US Embassy for help. He sought help in translating research reports on hemp and on obtaining a new passport -- Egyptian authorities had seized his, which meant he was effectively unable to leave the country.
But not much help was forthcoming, said both Soliman and members of the
Hemp Industries Association
(HIA) and
Vote Hemp
, leading industry advocacy groups in the US that have taken up Soliman's cause.
"I face a death penalty for selling drugs," Soliman said. "I was hoping for the embassy to help me translate some analyses and reports from the States to help me prove my case, but they don't want to do anything. I did it myself, and spent $3,000 to get it done."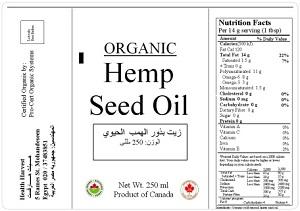 Nor would the embassy issue him a new passport. "I went to the embassy and a representative came out and said he would try to help me," recalled Soliman. "After I waited outside for three hours, he came back out and said a photo would expedite the process. I came back with the photo the next day, and he took it and again I waited outside for two hours. Then he came out and said he could not help me," he said.

"I don't know what's going on with these people; the embassy has not been very helpful at all. They're not cooperating," he said.

"The US Embassy has not treated this US citizen with any respect," said Vote Hemp spokesman Adam Eidinger. "Our attorneys sent them a letter, and they acknowledged receipt of it and said they are looking into it, but the embassy has not been sympathetic."

Vote Hemp and the HIA launched an action alert Friday afternoon in a bid to raise the profile of the case. The alert calls on people to write Secretary of State Clinton and urge her to ensure that Soliman is issued a new passport.

"We hope the action alert will generate thousands of letters to the secretary of state," said Eidinger. "We want them to take up his cause and give him a passport. Right now, he's in legal limbo. If he goes to the airport in Cairo, he will be arrested. The only reason we can tell they won't give him a passport is these drug charges. This man's life is on the line. If he's convicted, they could kill him. Egypt does have the death penalty for drug smuggling," he emphasized.

Soliman's arrest and the US Embassy's failure to assist have aroused the ire of others in the US hemp industry. "The Egyptian authorities are just following the lead of their DEA counterparts in this ridiculous conflation of healthy, nutritious, non-drug hemp seed oil with the drug marijuana," said David Bronner, head of Dr. Bronner's Magic Soaps and a major player in the US hemp industry. "It's even more ridiculous when you consider that they are accusing someone of smuggling hash into Egypt in a hemp bottle. That is so clearly absurd."

"This is a tragic mistake that could be solved with a simple drug test. Mr. Soliman is being falsely accused of importing 'hash oil' when in fact it was healthy hemp food," said HIA executive director Eric Steenstra. "Our campaign to free Mostafa Soliman will hopefully jump-start action at the US State Department. We recognize that the unrest in Egypt will make it more difficult for US authorities to act, but this terrible mistake by Egyptian authorities was made well before the recent protests began and in many ways symbolizes the corruption the protestors are resisting," he added.

Until something happens, Soliman is stuck in Cairo and facing the dire prospect of being tried as a drug trafficker for importing a healthy food product. He said he hoped to be able to clear matters up, but that the ongoing political turmoil made his prospects unclear.

"If this situation gets worse, I'm not going to stick around," he said. "If it clears up, then maybe my attorney can clear up my legal situation. But I still need a passport."