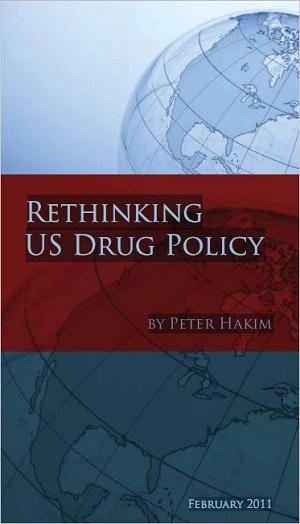 A prestigious Washington, DC-based center for hemispheric policy analysis and discussion, the
Inter-American Dialogue
, is calling for a refashioning of US drug policy. It demands an end to "the silent tolerance of ineffective, socially harmful laws, institutions, and policies" and has some suggestions as to where to go next.
In a report authored by the Dialogue's Peter Hakim,
Rethinking US Drug Policy
, the Dialogue said: "The available evidence suggests that in the past two decades, US anti-drug policies have done little to diminish the problems they were designed to address." The report proposed a number of initiatives the US government could undertake to set the stage for a thorough rethinking of US drug policy:
Support recent Congressional initiatives to establish House and Senate commissions to review US anti-drug strategies and develop alternative approaches;
Join with other nations to organize an inter-governmental task force on narcotics strategy that would review and appraise global drug policies;
Revise outdated UN treaties that underpin the international narcotics regime;
Expand data collection, analysis, and research on multiple aspects of drug problems and the policies and programs designed to address them; and
Identify and scale up successful drug programs that promise to reduce drug addiction and the health risks to addicts, increase the prospects of rehabilitation, and decrease drug related crimes.
The Inter-American Dialogue is holding a public discussion of the report and its recommendations Thursday, 2/10/11 on Capitol Hill.