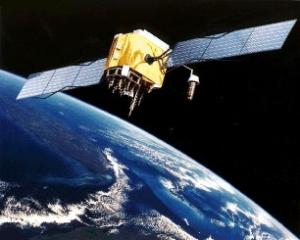 by Clarence Walker
[Editor's note: This feature story is part two of an occasional series involving electronic surveillance and its impact on the Fourth Amendment in drug investigations and other criminal matters in the United States. Read the first installment in the series here. Clarence Walker is a Houston-based criminal justice journalist. He can be reached at

[email protected]

.]
Recent federal and state court decisions that overturned narcotic convictions of suspected drug dealers as a result of law enforcement using warrantless GPS tracking devices to watch suspects have triggered an intense debate over the Fourth Amendment, which provides citizens against unreasonable search and seizures.
The GPS controversy is at the center of a raging legal discussion over privacy rights: Should law enforcement be allowed to install a GPS on a vehicle without a warrant during criminal investigations to track a suspect's movement 24-7, and does warrantless tracking violate a person's privacy although they are being watched by the police in public?
Two significant 2010 decisions on privacy rights under the Fourth Amendment highlight the continuing struggles that courts around the country are having around GPS tracking. In August, the DC 9th Circuit Court overturned the conviction of Antoine Jones based on police using a warrantless GPS to connect Jones to places containing several kilos of cocaine. Jones was sentenced to life without parole at Supermax federal prison in Florence Colorado. (Read more about the Antoine Jones case
here
.)
Legal experts say this case might go before the US Supreme Court. Federal prosecutors were denied an en-banc hearing in November to have a full court to throw out the 9th Circuit decision, and they have until February 14 to petition the Supreme Court to consider their appeal of the Jones case. In the meantime, Jones continues to sit in prison.
"When the court denied the government an en-banc hearing, this sets up the Antoine Jones case for the Supreme Court to decide if GPS tracking violates the Fourth Amendment. The importance of the Jones case is that it would be the first time the Supreme Court would decide GPS surveillance in relation to search and seizure," said Stephen Lecklar, who wrote the appeal that reversed Jones conviction.
In a second case,
Delaware v. Holden
, on December 28, Delaware Superior Court Judge Jan Jurden reversed a suppression hearing from a lower court involving drug charges against Michael Holden. Holden, a Newark resident, was stopped by police carrying 10 pounds of marijuana. The evidence showed that prior to arresting Holden, police used GPS tracking without a warrant to follow him for 20 days.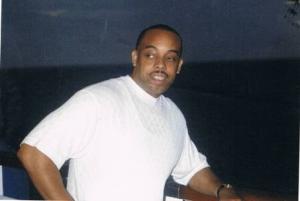 According to
press accounts
, Deputy Attorney General Brian Robertson argued that information from the GPS that police attached to Holden's vehicle was only a part of a larger "multifaceted case" against the marijuana trafficker. But Holden's attorney, John Decker, told the court that "the 20-day long use of the GPS amounted to an unreasonable search under the state constitution and violated his client's privacy without probable cause."
"The advance of technology will continue ad infinitum," said Judge Jurden in throwing out the charge. "An Orwellian state is now technologically feasible. Without adequate judicial preservation of privacy, there's nothing to protect our citizens from being tracked 24-7. And if no warrant is required for such surveillance any individual could be tracked indefinitely without suspicion of any crime by police without probable cause."
Meanwhile, Antoine Jones remains frustrated over the fact of being unable to be released on bond although his conviction has been reversed and the appellate courts this past November also denied the feds to an en-banc hearing to strike down the ninth circuit original decision.
"We are pleased that the Court of Appeals declined the Government's request for en banc reconsideration and reaffirmed the constitutional concerns identified by the ninth circuit," Jones' appellate attorney, Stephen Leckar, said in an email sent to reporters covering the case.
But Jones questions why he's still in prison."My conviction has been overturned, the en-banc hearing was denied, the appeal process is over but I am still in this hellhole," he wrote to the author. "The feds' last shot is to petition the US Supreme Court, but the experts have said that only one-percent of petitioners are chosen for review."
"The court should release Mr. Jones on bond," said California attorney Diane Bass, who handles federal drug cases.
Chances for Jones's release on bond pending the government's next course of action are unclear. "The issues that a court looks at when deciding whether to release someone on bond are, is the defendant a flight risk or a danger to society," Bass said. "In an appeal situation, they also look at whether there are viable issues on appeal. Drug cases carry a presumption of flight, because of the mandatory minimum sentences which the defendant has the burden of rebutting. And the court would require an equity of $100,000 or more. I would say that since there's a possibility the Supreme Court will deny certiorari in this case, the court would be wise to release Mr. Jones on appeal."
While Jones sits in federal prison pending the resolution of his case, the thorny issue of warrantless GPS tracking and the Fourth Amendment continues to vex the courts. When the issue finally arrives at the Supreme Court, it will have to decide first whether GPS tracking constitutes a "search" under the Fourth Amendment, and second whether long-term, continuous GPS tracking without a warrant amounts to an illegal search.

"There's no clear Supreme Court guidance on this issue," said John Verdi, a senior counsel at the Electronic Privacy Information Center, a DC-based advocacy group. "Courts have left the states to decide what should be done using their own state constitutions."

Some states, like Texas, have specific requirements law enforcement officers must meet to obtain a warrant for GPS tracking. What isn't too well publicized is that an officer can ask the court for a tracking order based on reasonable suspicion as opposed to requesting a warrant which require a higher burden of probable cause.

Steve Baldassano, a senior-level prosecutor with the Harris County District Attorney Office in Houston explained: "A tracking order requires 'reasonable suspicion.' If it's okay for a cop to follow someone in a car, it's not that much worse if the cops watch a person using electronic signals."

An unidentified Houston Police Department narcotic officer offered this blunt view: "Theoretically, a person can have a GPS tracker placed on their vehicle for life as long as the investigator has reason to believe the person will commit criminal offenses."

Whatever the realities on the street, the state and federal courts have split on warrantless GPS tracking and related issues. Courts in Wisconsin and Virginia have supported warrantless tracking, while courts in New Jersey, New York, Oregon, and Washington have ruled against it. With the federal appeals court also split, the issue seem ripe for Supreme Court review.

In the meantime, big brother is staying busy. Maryland state officials announced last year they would implement a statewide network in 2011 to collect data from automatic license plate readers. "The license plate reader provides the plate number, exact time, and the GPS location of a vehicle upon sight," the Muckraker blog noted.

With technological innovation fueling the rise of the surveillance state, preserving one's privacy from the state looks to be ever more difficult. By the time the Supreme Court has sorted out warrantless GPS tracking, there will doubtless be some new form of surveillance that we will have to be litigated.