A typical corrupt cops week: Missing evidence, corruption on the border, greedy jail guards, and thuggish dope squad cops. Let's get to it: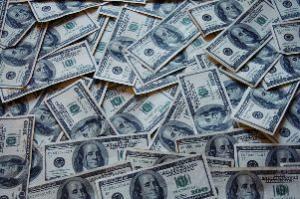 In Asheville, North Carolina,
drugs, guns, and cash are missing
from the Asheville Police Department evidence room. Auditors began investigating after the long-time evidence room manger resigned, and so far, they say they cannot account for 30 packets of cash, 27 guns, and 54 containers of drugs. Last month, they discovered that 400 oxycodone tablets were gone, too. The investigation continues, but the missing evidence could derail a number of criminal cases.
In Yuma, Arizona,
a
US Border Patrol agent was arrested April 5
after being caught by coworkers with hundreds of pounds of marijuana in his patrol vehicle. Agent Michael Atondo was nailed with 745 pounds of pot after Border Patrol agents found his vehicle backed up against the fence that marks US-Mexico border with its rear door open. Two Jeep Cherokees were parked on the Mexican side of the border, and two people in Mexico jumped into them and sped away. Atondo told the other agents he was pursuing two other people, but the agents could see no one else was there, and when they stopped his vehicle, they found neatly stacked bundles of marijuana inside it. He faces a federal charge ofpossession with intent to distribute a controlled substance. At last report, he had been freed pending trial.
In New York City,
a New York prison guard was arrested April 5
for allegedly agreeing to help an inmate escape in return for cash and three kilos of cocaine. Guard Robert Whitfield, 48, a 20-year Rikers Island veteran went down in a sting after plotting the drugs-for-escape scheme on the phone with what turned out to be a DEA agent.
In Chicago,
four current and former Chicago police officers were charged April 7
with shaking down drug dealers and lying on the witness stand. Former Special Operations Section officers Jerome Finnigan and Keith Herrera are charged in the robbery scheme, which netted hundreds of thousands of dollars, while Officer Eric Olsen and former Officer Stephen DelBosque are charged with civil rights violation misdemeanors for lying about drug arrests. Finnigan, who is described as the ringleader, has been in federal custody since 2007, when he was charged with plotting to kill a fellow officer he thought was cooperating with the feds. In that case, Herrera wore the wire that recorded the murder-for-hire scheme. Finnigan and Herrera are each charged with one felony count of civil-rights conspiracy and one count of filing a false income-tax return.
In Laredo, Texas,
a former Laredo police officer was sentenced Monday
to 25 years in federal prison for escorting drug smugglers while on the force. Orlando Jesus Hale was convicted last September of conspiracy to possess cocaine with the intent to distribute it. He and another police officer, Pedro Martinez III, were hired by undercover federal agents posing as drug traffickers in a sting in which they thought they were escorting 20-kilo loads of cocaine across Laredo in 2008. The pair were paid $1,000 for each escort. Hale got 20 years on the drug charge and another five for carrying his firearm while he escorted the load. Martinez, who testified against Hale, has not yet been sentenced.