Faced with a staggering budget deficit and a prison overcrowding crisis, California Gov. Jerry Brown (D) and the state legislature have approved legislation that would shift responsibility for low-level, nonviolent offenders and parole violators from the state Department of Corrections and Rehabilitation (CDCR) to the state's counties. But sentencing and drug reform advocates say the measure merely shifts the burden of the state's corrections overcrowding from the state to the counties, fails to fund crime prevention services like drug treatment, and fails to include real sentencing reforms.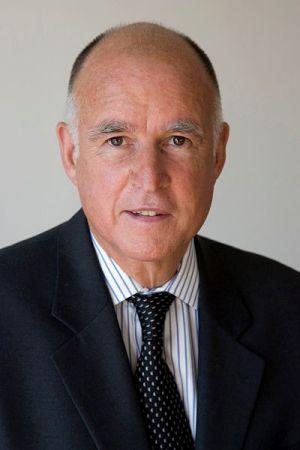 On Monday, Gov. Brown signed
Assembly Bill 109
, the law shifting responsibility for many low-level offenders to the counties. The law is designed to stop the "revolving door" of low-level offenders cycling and recycling through the prison system, Brown said in a
signing statement
.
"For too long, the state's prison system has been a revolving door for lower-level offenders and parole violators who are released within months -- often before they are even transferred out of a reception center," Brown said. "Cycling these offenders through state prisons wastes money, aggravates crowded conditions, thwarts rehabilitation, and impedes local law enforcement supervision."
But the law will not go into effect unless and until the legislature approves and funds a community corrections grant program, something Republicans in the legislature have opposed.
"I will not sign any legislation that would seek to implement this legislation without the necessary funding," Brown said. "In the coming weeks, and for as long as it takes, I will vigorously pursue my plan to balance the state's budget and prevent reductions to public safety through a constitutional guarantee."
The cost of corrections in California is staggering. Gov. Brown's proposed Fiscal Year 2011-2012 budget funds the prison system to the tune of
$9.19 billion
, nearly 7.2% of the entire state budget. And the war on drugs is responsible for a hefty portion of it.
The state prison system holds a whopping 144,000 inmates, including
more than 28,000 drug offenders
and more than 1,500 marijuana offenders. Of those 28,000 drug offenders, 9,000 are there for simple drug possession at a cost of $450 million a year, or about $4.5 billion over the past decade. That figure doesn't include the cost of re-incarcerating parole violators who have been returned to prison for administrative violations, such as failing drug tests, so the actual cost of drug law enforcement to the prison system is even higher.
Not only does the prison system face a budgetary crisis, it also faces
a looming US Supreme Court decision
that, by most predictions, will result in the state being ordered to reduce the prison population to 110,000, which is still about 30,000 over official capacity. The lawsuit before the Supreme Court alleges that California does not provide adequate medical and mental health services to its prisoners.
Gov. Brown's and the legislature's plan to shift low-level offenders out of CDCR and into county facilities does not address the core of the problem, advocates said.
"This plan is a shell game that would simply shift corrections costs from the state to the counties without addressing the real problem: California is locking up too many people for low-level offenses for too long," said Allen Hopper, police practices director with the
ACLU of Northern California
. "The cost of mass incarceration is robbing the people of California of vitally needed services, including education and healthcare. What we need is real sentencing reform, such as shortening the sentences for simple possession drug crimes. It's time for California to stop wasting hundreds of millions of dollars incarcerating people who pose no threat to public safety."
"This plan would allow people to be locked up in local jails for up to three years, triple the current limit. Research consistently shows that longer sentences do not produce better outcomes. In fact, shorter sentences coupled with re-entry and prevention tactics are both more effective and more cost-effective," said Margaret Dooley-Sammuli, deputy state director in Southern California for the
Drug Policy Alliance
. "We're talking about people convicted of low-level offenses, like drug possession, prostitution and petty theft, often related to a drug problem. But the plan doesn't include a dime for drug treatment or mental health care. In fact, the governor has proposed reducing funds for those services."
"Any California corrections reform must include sentencing reform," said Kris Lev-Twombly, director of programs at the
Ella Baker Center for Human Rights
. "A felony conviction is a life-long sentence that should not be applied to low-level offenses. No matter how old the conviction, people with a felony on their record will face significantly diminished employment opportunities and much lower lifetime earnings. They may also be prohibited from accessing student loans, food stamps and other public assistance. This works against individual, family and community well-being and public safety."
The bill signed into law by Gov. Brown is not sentencing reform, but sentencing reform is what is needed, said Dooley-Sammuli. Decriminalization of drug possession is the goal, but legislators aren't ready to embrace that yet, she said. In the meantime, there are other options.
"We want the legislature to reduce the penalty from a felony to a misdemeanor," she said. "We don't think the legislators are at the point where they understand the real harms that come to drug users, their families, and their communities because of the criminal penalties for drug use, but we think they do understand there is no reason why the penalties should be as severe as they are. The common ground is that they cost too much money and they do damage because of the burden of a felony conviction."
Advocates are continuing to push for real sentencing reform in California, said Dooley-Sammuli. "This would be a very good year for it," she said. "The critical thing is for the legislature to understand that there are additional cost savings to be had by reducing these low-level felony offenses to misdemeanors, with no threat to public safety, but with positive advantages for reentry success. They think that this realignment solves the problem, but this is not sentencing reform. Incarcerating people in county jails instead of state prisons is not sentencing reform."
But even as reformers continue to fight for sentencing reform, Gov. Brown and the legislature still have to figure out how to pay for the shift from state prisons to county jails. Brown has been pushing for a special election in June to give voters the chance to approve tax increase extensions, but he needs support from Republicans, and that doesn't appear to be there. If that doesn't happen, it may appear on the November ballot as an initiative, but the tax extensions expire July 1, and a November vote would require voters to increase taxes, not a popular notion these days.
"Funding is not imminent," said Dooley-Sammuli. "But the deal has been struck. If they can get the Republicans or the voters to agree to tax extensions, this is the plan Democrats want for realignment.
And speaking of funding not being imminent, Gov. Brown has proposed zero increases for community-based drug treatment and actual cuts to drug treatment programs within the CDCR. That would affect treatment for both prisoners and parolees.
"He is talking about reducing access to services even as we face a major shift in how corrections works in this state," said Dooley-Sammuli. "That's really stupid."
It has become increasingly evident that California can't afford its drug war. Gov. Brown and the legislature have attempted to craft a fix, but the fix will leave the system just as broken as ever. Now, the state's political elite has to understand that half-measures won't solve the problem. If they're not ready for decriminalization or legalization, it is at least time for de-felonization.